Splendid Shoes at The Pink Hanger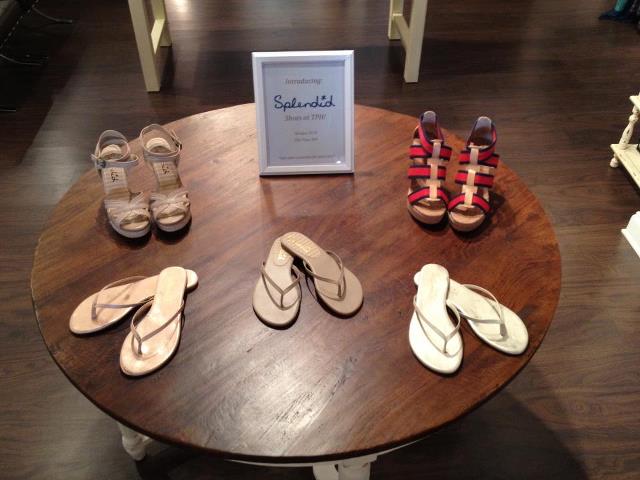 In the wake of a repeat of last year's boutique break-ins, it's more important than ever to support our local shops and show them some shopping love (not that you needed another reason to do so). But in case you need extra incentive, here it is: The Pink Hanger is now a proud carrier of Splendid shoes! It's a pretty appropriate brand name, considering the selection is a hearty spread of bold summer wedges and easy flats in peppy hues.
I'll be saving up some dough for the red and navy nautical ("Klever") wedges in this accompanying photo. But, friends, if anyone wants to just GET ME these shoes, I'd love you forever.
2935 Providence Rd, Ste. 105; 704-366-7272