Spotlight: OnQ's A Soulful Noel Album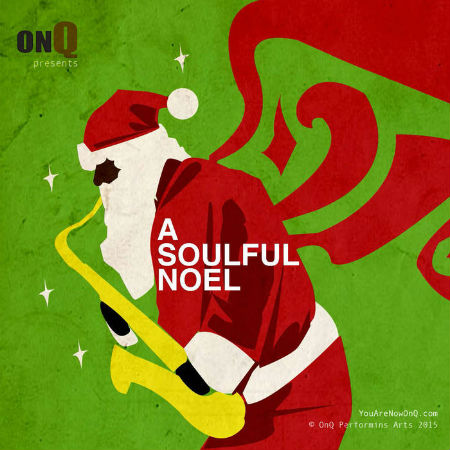 ON Q Performing Arts' A Soulful Noel saw a sold-out performance last weekend. And shortly after, the group offered a cast recording from the holiday revue for anyone who missed the show or just wanted to relive it. (Or maybe you just want something seasonal tunes with a soul and R&B tinge to get you through that trip back home.)
Even if you didn't experience the three-act narrative of the show, A Soulful Noel functions as a singular holiday record. Here, familiar tunes like "Go Tell It on the Mountain" and "Silent Night" are transformed with performers like Blanche J., Bluz, Kenya Templeton, the OnQ Ensemble and more. Songs like "Little Funky Drummer Boy," performed vocally by On Q mastermind Quentin Talley, have the energy and vibe of a D'Angelo track, with a bit of funk in the mix. "Oh Come Oh Come Emmanuel" begins as a sparse and classical hymnal, as performed by TRS, before kicking into a reggae-style beat and funky organ instrumentation.
And all of that vibrancy wouldn't be possible without the show's backing band, consisting of Devin Brice on keyboard and guitar, Courtney Gibson on bass, and drummer Tim Scott Jr. (Those musicians also receive writing credit throughout the record.) Scott provided musical direction for the stage show.
If you like your Christmas music jazzy and funky, sample the album and follow the SoundCloud link below. Or if Bandcamp is more your thing, find the record here. Proceeds go to On Q Productions, the 501c3 arts organization self-described as "dedicated to educating and producing classic, contemporary, and original performance works that reflect the black experience." More on On Q Productions here.