Spring Concert Season Blooms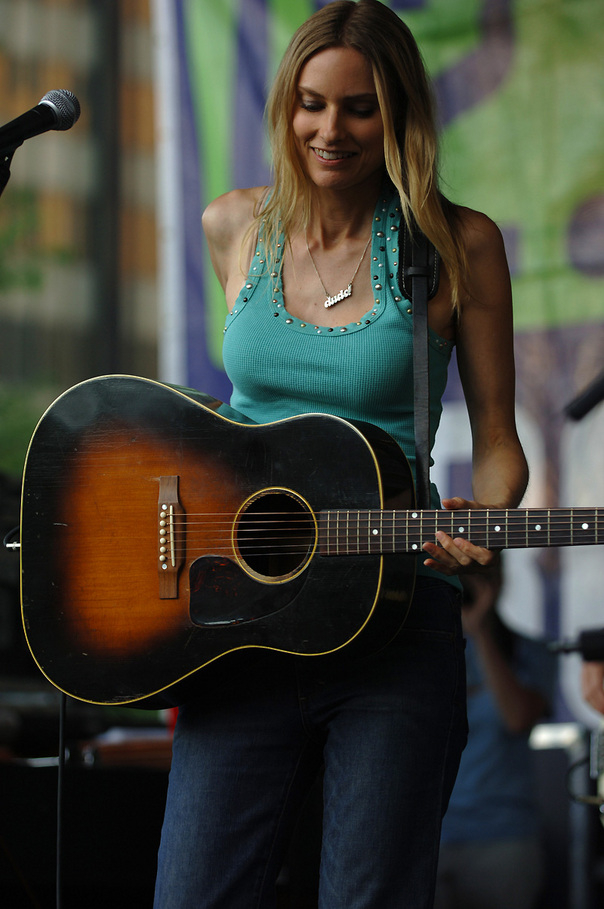 In addition to pollen flurries and pastel jelly beans, spring brings with it a surge in great concerts. So while our weather patterns haven't been spring-consistent lately (I put in my contact lenses by candlelight this morning), the blossoming of Charlotte's music venue calendars has been predictable. Here's a few of the hot-ticket concerts you should have on your calendar this month (and down the line):
The Avett Brothers. Do they need an introduction? The Charlotte boy-wonders are at Bojangle's Coliseum this Saturday night, with opener Grace Potter & The Nocturnals.
Toad the Wet Sprocket and opener Carbon Leaf, two 1990s alt rock bands whose respective hits ("All I Want" and "Life Less Ordinary") make us think of a Friends episode, are taking the McGlohon stage on April 13th. While the Toads haven't done much recording over the last few years, they've been touring the old favorites and new pet projects around the country since 2006. Carbon Leaf just released their latest collection of homegrown pop rock, How The West Was One, in late 2010.
On April 15, R&B icon Smokey Robinson will smoke up the Ovens. Ba-dum-CHING! No, but seriously, Motown doesn't get more classic than the works of this legendary songwriter, who wrote hits like "My Guy," "I Second That Emotion," and even "Love Machine."
Just a few days later, on that same stage, indie singer-songwriter Aimee Mann brings new tunes from her recent album, Smilers, to Uptown. Mann's nostalgic, acoustic sound has been an alt-rock staple since her breakthrough on the Magnolia soundtrack, for which she earned an Oscar nomination. Since then, her career (unlike that of Magnolia star Tom Cruise) has skyrocketed.
For a slightly different dose of girl pop power, consider Ke$ha at the FIllmore April 19. It's her Get $leazy tour; with "Blow," "Take It Off," and "Your Love Is My Drug" blasting, we don't getting $leazy will be much of an issue.
Gentlemen, a word of advice: if you want enough brownie points with your ladyfriend to last you through early summer, a pair of tickets to the Amos Lee show at Knight Theater on April 23 should do just fine. Even if you're not into his soulful, melancholic crooning, he's being introduced by The Watson Twins, a pair of cute, quirky bluegrass twins who made their big debut with Jenny Lewis on her album Rabbit Fur Coat.
If you have any interest whatsoever in contemporary jazz (or if you like to sound culturally nuanced), you might want to head over to Visulite on April 26 for Soulive, one of the leading jazz fusion bands in operation today. With a mix of traditional jazz, funk, R&B, and electronica, Soulive's made appearances with the likes of Dave Matthews, Talib Kweli, and Chaka Khan.
Bow down, bluegrass fans. Her royal, rural majesty Lucinda Williams will also make a stop at McGlohon on April 26. The country legend know for her earthy, rumbling voice (who released her first hit album the same year Grease hit the silver screen), has been a recording powerhouse for more than 30 years. Her latest album, Blessed, just hit stores last month.
Highlights in May….

Third Eye Blind, May 10 at Neighborhood Theatre
The Flaming Lips, May 17 at The Fillmore

Neko Case, May 19 at Knight Theater

Steve Martin & The Steep Canyon Rangers, May 22 at Ovens Auditorium

Bob Schneider, May 26 at the Evening Muse

Panic at the Disco, May 31 at The Fillmore