St. Patrick's Day Bar Crawl, St. Patrick's Day Extravaganza, Fetty Wap After Party, Ballantyne Blowout and More, March 17 to March 20
If you're still alive after the "world's largest pub crawl," we've got a few more crawls and social events this weekend for you.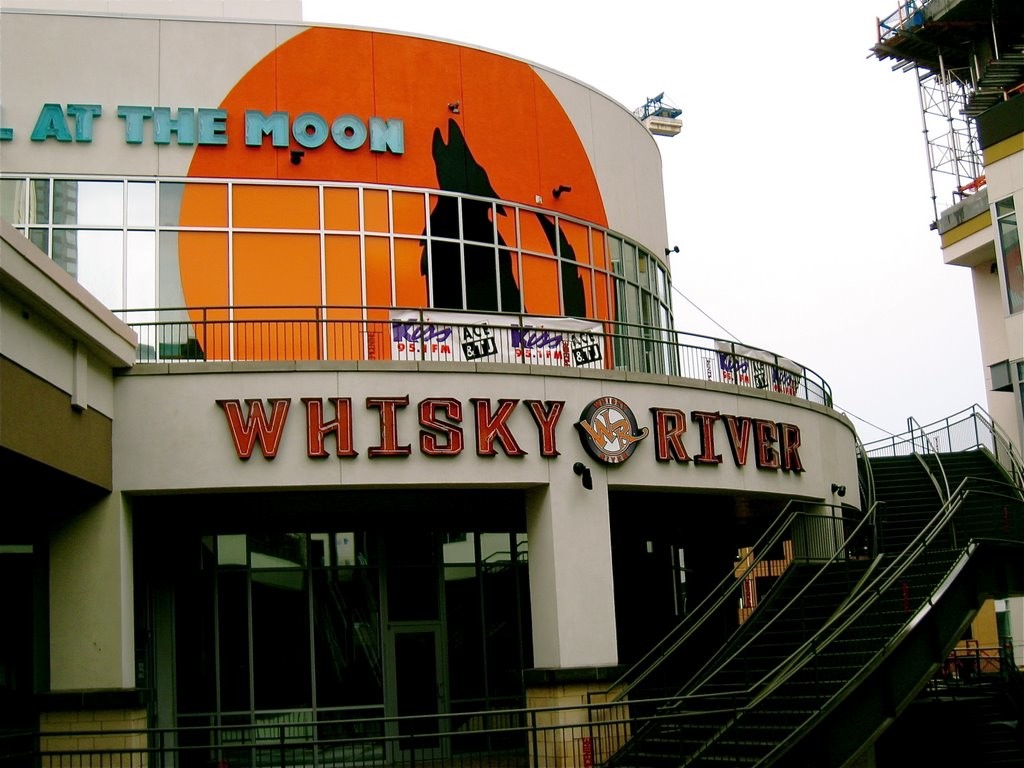 If you thought the St. Patrick's Day festivities might be over with Charlotte's annual "world's largest pub crawl," you were very wrong. Not only do we have another St. Patrick's Day crawl, we have a parade, an extravaganza an adorably cute "pawty" and more all themed around this kinda-sorta holiday. Looks like another great one. See y'all out there!
Thursday, March 17
St. Patrick's Day EpiCentre Bar Crawl
That was really cute when you thought for a second Uptown was done with the whole bar crawl thing for March. Less than a week after hosting the "world's largest pub crawl," the EpiCentre again welcomes you back to celebrate this pseudo-holiday by dressing in green and downing as much booze as you can. A $22 ticket gets you access to the following bars free of charge: Bubble, Vida, Vida Vida, Whisky River, Blackfinn, Rooftop 210, Strike City and Suite. If you think you've still got it in you, give this one a go. The EpiCentre is at 210 E. Trade St. The bar crawl starts at 7 p.m., but just remember you've probably got work tomorrow, slugger. Buy a ticket here.
St. Patrick's Day Extravaganza
If you'd rather stick to one place tonight, try Howl at the Moon, which is offering $3 green beers, $7 Irish car bombs and $20 86-ounce "lucky buckets." Thought, we assume you won't feel so lucky after finishing all 86 ounces. The event is free and will happen at 210 E. Trade St.
Friday, March 18
Ballantyne Blowout
Pull out all your green or St. Patrick's Day gear tonight for this Ballantyne Blowout. DJ BOB takes the reins on the music tonight, and there will be $2 specials on select beers at this free party at Blue Olive Lounge, 14021 Conlan Circle. The green party starts at 9 p.m.
Fetty Wap After Party
Fetty Wap is taking over The Fillmore tonight, but the after part is where things will really get started. The "Trap Queen" rapper has already sold out his concert earlier in the evening, so the after party might be your best bet. Tickets start at about $27 (and go up to more than $3,000) for the party that begins at 10 pm. At Label, 900 NC Music Factory Blvd. Buy your ticket here.
Saturday, March 19
SoleFest
This is SoleFest not SoulFest. It's about shoes, so don't expect greens or hushpuppies here. Although, SoulSoleFest sounds like a great idea. At this huge shoe convention, there are giveaways every hour in addition to the number of shoe-selling vendors on site. Go get a pair of fly new kicks today at the Grady Cole Center, 310 N. Kings Drive, from noon until 5 p.m. Tickets are $15. Buy yours here.
St. Patrick's Day Pawty
We love puns, and "pawty" might be our favorite so far this year. Dog Bar welcomes you and your pup to get dressed in green (yes, dogs too!) and down a slew of green beer at this St. Patrick's Day event. A $5 donation gets you and your dog in to the party with a free beer and a raffle ticket to win a prize bag full of dog treats. Dog Bar is at 3307 N. Davidson St., and the fun starts at 1 p.m.
Charlotte St. Patrick's Day Parade
This year marks the 20th anniversary of the Queen City's St. Patrick's Day parade. This year, about 70,000 people are expected, so be sure to arrive early to snag a spot. The parade begins at 11 and goes throughout Uptown. This year's parade grand marshal is the Ambassador of Ireland to the United States, Anne Anderson. For more information on the parade, visit here.
Tux and Chucks Soiree
This soiree, which asks attendees to come in cocktail attire with a nice pair of Chucks (that's Converse, if you're not familiar). The soiree helps support the American Cancer Society, so come prepared to dance in those sweet kicks and support a worthy cause. The event is from 8 p.m. until 11 p.m. at the Charlotte Trolley Powerhouse Museum, 1507 Camden Road. Tickets are $20 in advance or $25 at the door. Buy your ticket here.
Backstage Romp
At the Actor's Theatre of Charlotte's major fundraising gala, a $125 ticket gets you access to a silent auction, beer and wine and heavy appetizers from Fran's Filling Station. The gala is from 7 p.m. until 11 p.m. at Extravaganza Depot, 1610 N. Tryon St. Buy your ticket here.
Cask Festival
Duckworth's has made eight specialty casks of rare beer for this event, and with a $25 ticket, you'll get to sample a six-ounce pour of each. For more information on this event, which will be at 4435 Park Road from 1 p.m. until 5 p.m., visit here.
Into the Darkness South End Bar Crawl
If you didn't get your fix from last weekend's South End Craft Crawl, lucky you! Here's another crawl. Starting at 2 pm. at the Beer Growler, you'll travel to half a dozen different South End spots by 7 p.m. The crawl moves every hour, starting at 3 p.m., to the following bars: Tavern on the Tracks, Gin Mill, Brass Tap, Craft Growler Shop and The Unknown Brewing Co. The Beer Growler is at 1427 South Blvd. The crawl does not have an admission charge.
Sunday, March 20
South End Spring Fling
Bid farewell to Charlotte Craft Beer Week at the South End Spring Fling today. For about only $12, you'll get two craft beers, a raffle ticket, ability to play Beer Olympics and access to live music. On top of that, the event will have food trucks and six North Carolina breweries on hand. That's what we call a Sunday "Funday." The event is from 1 p.m. until 6 p.m. at Bulldog Beer and Wine, 1434 Winnifred St. Buy your ticket here.
Carolina Music Video Awards
It's not the Grammys, but we'll take it. Come see who's got the hottest music video in the region. Performances, prizes and more are featured today at Studio Movie Grill, 210 E. Trade St., from 5 p.m. until 10 p.m. Tickets start at about $11 Buy yours here.
Verify dates, times, prices, and other info at the web addresses listed for each event.
Be sure to bookmark www.charlottemagazine.com/Blogs/Dusk-Till-Dawn to stay plugged into Charlotte's nightlife and social scene. Click here to sign up to receive the weekly Dusk Till Dawn e-newsletter.
Want your event featured in Dusk Till Dawn? Follow me on Twitter @Jared_misner and let me know about your event, or send me an email at dusktilldawnblog@gmail.com.
Send Jared an email at DuskTillDawnblog@gmail.com, or send him a tweet @Jared_Misner.

Also by Jared Misner:

→This Weekend's Social Events
→Bowling For Books, First Friday Fort Mill, Electric Luau Party, Soulmatic Carolina Music Fest and More, Aug. 6 to Aug. 9
→The Moon Walk, Candy Fest, Silly String Party, Booze Cruise and More, July 30 to Aug. 2
→Christmas in July, More Christmas in July, National Dance Day, National Tequila Day and More, July 23 to July 26