Stagioni names new executive chef
Former sous chef Drew Dodd earns promotion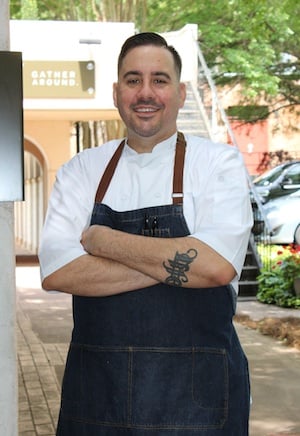 Drew Dodd has been named executive chef at Stagioni: Four Seasons of Food, the most recent restaurant by Bruce Moffett (Barrington's, Good Food on Montford). Dodd left his position of executive chef at Georges Brasserie to become sous chef at Stagioni about six months ago. He'll now replace the former executive chef, Ashley Quick, who is leaving Charlotte for Tennessee.
Chef Moffett will be at Stagioni training Dodd, meaning you'll find extra talent in the kitchen in the coming weeks. Stagioni, which opened in January 2014, combines Italian culinary traditions with Moffett's signature use of local, seasonal foods. Moffett believes Dodd will carry that tradition in the kitchen while adding his own touch to the menu.
"His understanding of local food resources and his simplistic, well-constructed dishes make him a natural fit for rustic Italian cuisine," Moffett says in a press release.
Moffett and Dodd will work together to update the menu, which brings together modern and classic Italian dishes.
"Working for Bruce has always been a goal of mine and I look forward to enhancing the dining experience at Stagioni," says Dodd, in the release.