Start Me Up
From the editor, Richard Thurmond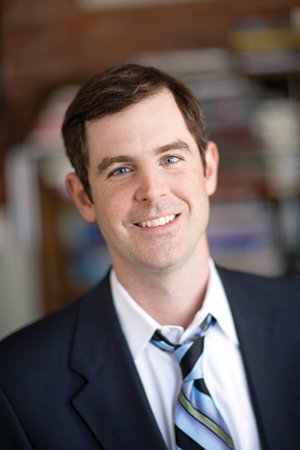 Since late 2008, Charlotte's boardrooms and popular media have been overcome with angst over the city's economic future. The narrative, distilled: Our big banks pushed us out of the nest too soon (not necessarily by choice, but still), and now we're struggling to fly on our own.
And while that narrative makes for fine copy and gives nervous Chamber types something to wring their hands about, I'm not entirely sure that it's the right one. By my count, this issue mentions dozens of people (OK, so it's not a very exact count) who have started something in Charlotte—a tech company (three)1, a nonprofit (one-ish)2, restaurants (a lot)3, a store (at least six)4.
There's your future.
It's not like we went out looking for these stories. They are everywhere. You'll find plenty more in our pages over the coming months. These people didn't read the news reports about banks not lending money, sit back, and say, "Oh well, there goes my dream." They did not accept the fate being handed to them by the doomsayers on television and in the op/ed pages—those claiming that the rest of the world is out-innovating and outworking us5. They saw a need or had an idea and went out and made it happen.
That's not to imply that things are rosy. Charlotte's unemployment rate still tops the national average. More layoffs loom at Bank of America. I'll be curious to see how our local economy responds after the DNC bump. But as long as our city remains home to the types of people whose stories are in this issue, I think we have reason to be optimistic.
*With apologies to Martin Scorsese, the Rolling Stones seem like a good soundtrack for this column.
See these stories: a social network for soccer fans, an interactive app that allows TV-watching to become a shared experience, and a website that connects heirlooms with their families.
In this issue, writer Michelle Boudin profiles Rye Barcott, who launched a nonprofit in Kenya while fighting as a Marine in Iraq and Bosnia. Now he's working on a new initiative here. Dude is impressive.
Our cover story offers a guide to Charlotte's Latin-flavored restaurant scene, and lists twenty or so businesses, most started by immigrants and newcomers.
Apologies if this is getting over the top. With the launch of his new series on HBO, I've been reading a lot of articles about Aaron Sorkin.