Stealth Market
Canadians cash in on Charlotte real estate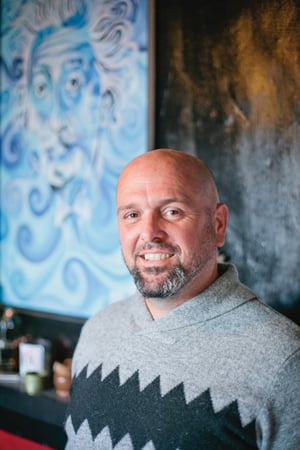 To Canadians looking for advice on U.S. real estate investment, Steve Martel is like Yoda. Thousands have paid to attend seminars given by the Ottawa-based real estate broker. And his eye is on Charlotte.
"I usually teach people to look at markets with about a 2 percent job growth, and about stealth markets—ones that no one knows about, that no one is really talking about, but we're buying there," Martel says. "People have identified Charlotte as one of those markets."
Over the last two years, Martel, who says he owns property in Charlotte, has taught roughly 3,000 students in his real estate classes that the city is one of the next in- vestment hot spots. About a hundred of them have taken his advice, he says.
In 2010, nearly 120 people a day moved to Charlotte, according to the Chamber, and Mecklenburg County's job growth—a leading reason for the migration—totaled 7,044 this year, up from 6,861 in 2011. Martel sees it as an emerging market.
Meanwhile, Canada is on the opposite side of the real estate bubble. "Since 2001, Canada has been booming," Martel says, "but there are four cycles in a market, and we are at the top of that last cycle before we crash." So Canadians are looking south for safer investment bets.
Compared to those abroad, real estate investment prices in the U.S. are relatively low, and exchange rates typically favor the international buyer. In the $82.5 billion industry of foreigners buying American homes, Canadians lead the way, making up 24 percent of U.S. sales, according to a 2012 study by the National Association of Realtors.
Charlotte is not necessarily the first place that investors look to buy; half of the foreign purchases cited in the study were in Arizona, California, Florida, and Texas. But some buyers seek less saturated, and less competitive, markets.
Facilitating the effort locally, Scott Lindsley, a broker with Janus Real Estate, has sold residential properties to seven different groups of Canadians. "Charlotte has had a lot of distressed inventory: short sales, foreclosures, and other properties that just sat," he says. "As investors and buyers began buying, these prices stopped falling … so investors have helped stabilize our market."
One Vancouver businessman and student of Martel's has purchased twenty-seven rental units in Charlotte in recent months, and made offers on fifty-four more. Another investor, Doug Manuel, who is based in Calgary, owns a single- family home and a townhouse in Charlotte and has made offers on three apartment complexes. He has never visited Charlotte. "Initially, I looked to Phoenix, and I did flip a house there, but after researching the industry and economy in Charlotte—job growth and population—we started looking [there]."
Lindsley says the average price of the properties he has sold to Canadians is between $15,000 and $45,000 per unit for apartment and condo buildings with eight to thirty units. Other investors, he says, buy single-family homes or condos to lease, and those run from $30,000 to $85,000. For the most part, his clients are leasing their properties, not flipping them.
"They see Charlotte as one of the strongest markets in the country," Lindsley says, "and they are putting their money where their mouth is."