Step Off the Treadmill: Low-Impact Alternatives
If joint pain limits your exercise routine, consider these activities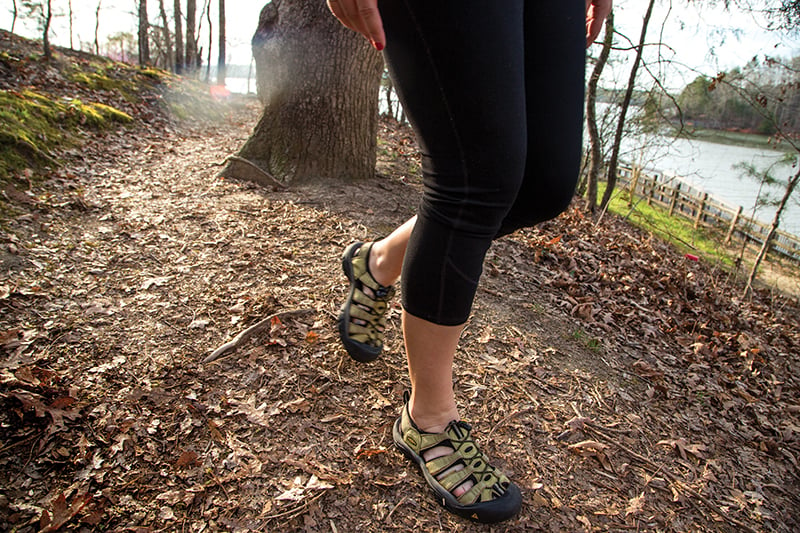 SOMETIMES DAN TOURTELOT finishes a three-mile run before his knees start acting up. The 47-year-old health and wellness director at Lowe's YMCA in Mooresville has pain from injuries accumulated over 24 years in the U.S. Army. When his knees bother him, he switches to a low-impact cardiovascular exercise, lessening the amount of pressure on his body. Whether you're bothered by joint pain or not, such exercises can help you balance your workout and maintain your overall health. Here, Tourtelot shares a few suggestions.
Water fitness and swimming
The term "swimmer's body" exists for a reason. Like running, swimming increases your heart rate—which is the goal of any cardiovascular exercise—but your feet never hit the ground.
"When you increase your heart rate, you're going to increase your lung capacity," Tourtelot says. "So really it's the same benefits you get from a good run without hurting your joints."
Taking laps in the pool isn't the only option. Water aerobics and water running can add variety to your pool routine.
Cycling
Ironman triathlons include a 2.4-mile swim, a 26.2-mile run, and a 112-mile bike ride. It's not a coincidence that the cycling leg is more than four times as long as the run. "Because it's easier on the muscles, you can do it for a longer period of time," Tourtelot says.
The Lowe's YMCA cycling lineup includes virtual cycle, cycle strength, cycle basics, youth cycle, cycle fusion, and cycle express.
Hiking
Hiking merges the benefits of a good run with the advantages of a slower pace. Plus, the 50-pound pack of supplies on your back increases the challenge. "If I do it slow and methodical, it's not going to be a high-impact exercise, but I'm still going to be burning calories," Tourtelot says. "You get to go out and enjoy the light."
Rowing
For a total-body workout, rowers can practice their fitness routine inside or outside. The Lowe's YMCA and many other Y branches and gyms have rowing machines that simulate the effects of being out on a lake.
Elliptical
If you want to read a magazine or watch TV while on these stationary machines, that's OK. You can adjust the settings to mimic a steep uphill climb, rugged mountain terrain, or a variety of other real-world settings. Tourtelot has heard people complain that some workout machines still put stress on their knees or other joints, so use caution on the elliptical or other stationary cardio equipment. "The biggest thing is, if it hurts at the beginning, go to something else," he says. "Just because it says low-impact doesn't mean it's not going to affect you or create other issues."
Group Exercise
Classes such as total-strength workouts and Pilates include a variety of exercises that blend both low-impact and high-impact movements. They often incorporate cardiovascular exercise and strength training into an hour or less. "It doesn't mean you're not going to sweat, but the amount of pressure you apply on those joints is going to be minimal compared to those constant high-impact exercises," Tourtelot says.