Sterkte, Charlotte
From the executive editor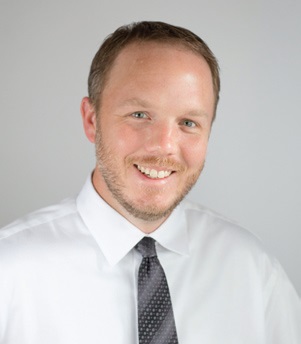 In 2005 , I was a sports writer with the small newspaper in Rocky Mount, and I was given the biggest assignment of my life—covering the U.S. Open at Pinehurst. Starting with the practice rounds, I drove back and forth for six days, writing four stories a day, pulling the 5 a.m. to midnight shift, and never feeling like I worked a minute.
On the last morning of the last day, I set out to find something different from the hundreds of other sports writers who were trying to find something different, too. I somehow made my way into the players' lounge area in the clubhouse. I saw a row of lockers with the players' names on them—Tiger Woods, Phil Mickelson, names like that. I scanned for the locker of Retief Goosen, the tournament leader at that time. I remember I found it on the bottom row. A Post-it note was on the door.
It read, "Sterkte en Vasbyt."
It was signed, "Gary Player."
Player, a South African himself, is golf royalty. I scribbled the words in my notepad and turned around to walk out of the locker room, only to nearly run into Goosen, walking in. We were the only two people in the room. I stepped to the side. He smiled and nodded and went to his locker. I stood in the lounge for a few minutes, stunned and shaking, but before I left I looked back. And there was Goosen, quietly preparing for the biggest round of his life, doing his final stretches before the final round of the U.S. Open.
I thought I'd hit gold, the great lead of the great story that would be retold for generations, the story that would have them hoisting me onto their shoulders as the next sports writing great—"Move over, Red Smith," they'd say!—the story that would make those three words famous, three words that would land on Wheaties boxes, three words that I had no clue what they meant.
I looked for people who could translate, but couldn't find any. Soon, it didn't matter. Goosen crumbled that day, and a New Zealander named Michael Campbell won the tournament, and I wrote my four stories about him instead.
This month, Brady Dennis's essay about his memories of Pinehurst caused me to try to pick my favorite Pinehurst memory, and I kept coming back to Sterkte en Vasbyt, wondering what it meant.
How does that happen? With all the words and slogans that are fired at us every day, why do some last? When Ken Garfield first moved to North Carolina 40 years ago, he listened to Arthur Smith's radio broadcast each morning. Ken writes about how Smith's words changed his life in a tribute on page 58. Turns out, he never fully understood what Smith was really saying until after Smith died.
In a subtle way, we ask a question of you in this issue—what words do we ascribe to certain pieces of our city and region, and what do those characterizations really mean? Are we truly burger obsessed? Why did George Washington call Charlotte a trifling place?
After I read Brady's story, I googled "Sterkte en Vasbyt" and couldn't find a translation that satisfied me. So then I searched for "South Africa Charlotte," and there, just above the stories about Homeland's departure for South Africa, was a website for South Africans in Charlotte, with a phone number. I called, and a woman named Dianne answered. She's from Durban, South Africa. I tried to explain my reason for calling. (She later told me her full name is Dianne Stewart, the president of a public relations firm here, and, in a twist, she used to represent Gary Player.)
Eventually, we got around to Sterkte en Vasbyt.
There's no direct translation, she told me. But it is from the Afrikaans language, and it essentially means, "Strength, and hang in there."
Dianne then asked, "Why do you want to know this again?"
"Not sure," I told her. "Just been thinking about those words for nine years."
Michael Graff