Stoke Doughnut Tent Returns to Uptown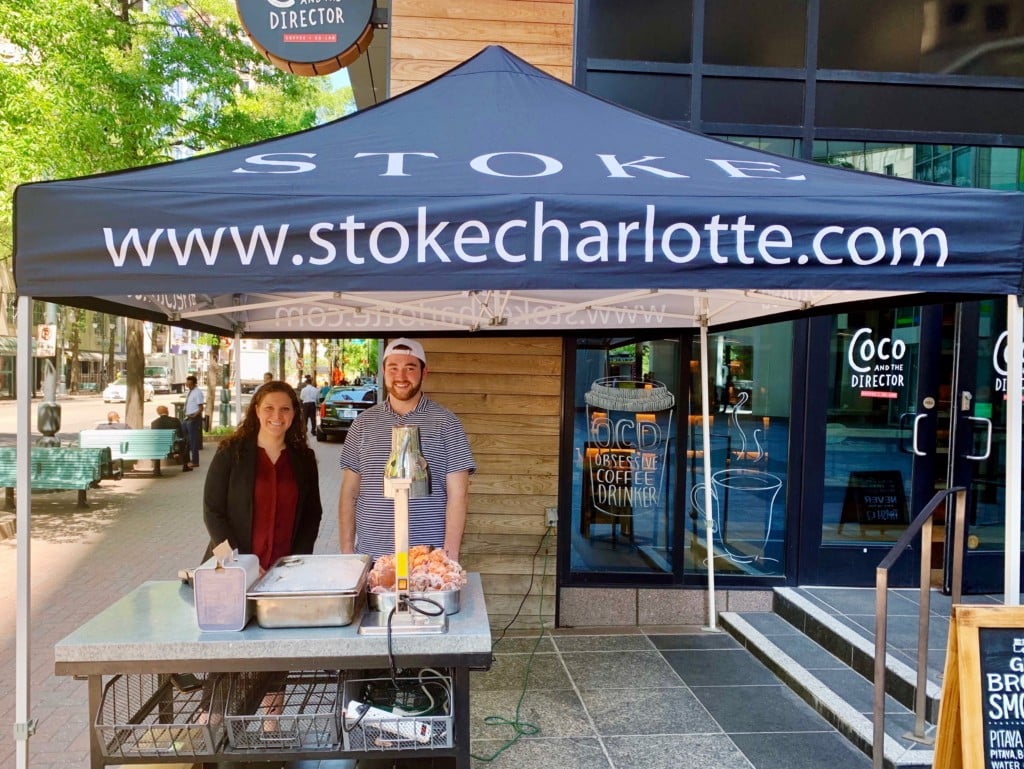 If you've ever daydreamed about the one-pound doughnut at Stoke, you'll be delighted to know that the restaurant is bringing its doughnut tent back to uptown on Tuesday. Look for the tent outside of Coco and the Director every Tuesday from 11:30 am to 1 pm, and treat yourself to $1 doughnut holes served with diplomat cream. The best part? They're mini-versions of the famous one-pound confection on Stoke's dessert menu.
The doughnut tent will remain open on Tuesdays through summer: proof that dreams really do come true.