Style: Charlotte Ballet's Hope Muir
New artistic director's vintage flair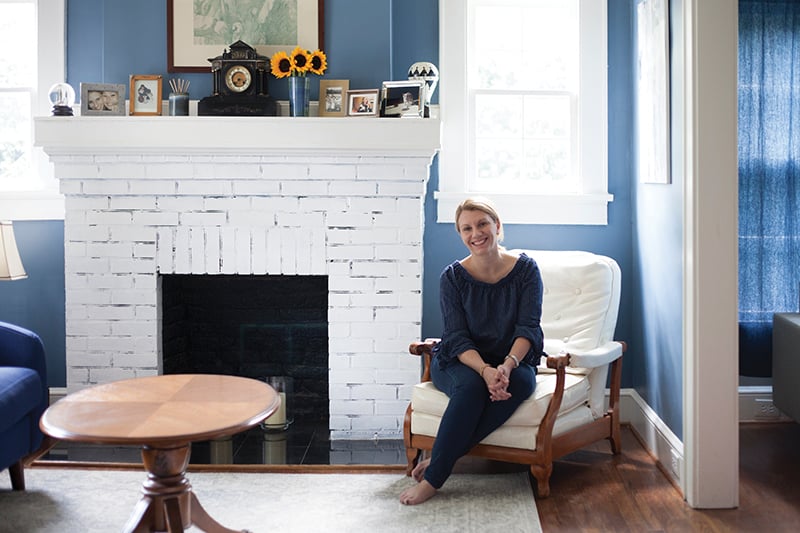 HOPE MUIR IS looking forward to her winter vacation. After her first season with Charlotte Ballet begins this month, the new artistic director will drive to Toronto to see family, and then head north in her four-wheel drive car through Ontario until she hits good snow and flat terrain. To go dogsledding.
"I love dogs, and I love the snow—the cold does not bother me, sleeping out. It's so physical," she says. It's hard to imagine a five-foot-four dancer managing a team of 12 huskies and then camping in freezing temperatures, but Muir is gutsy like that. "You get the cold with the blue sky and sunshine. It's just the dogs—it's such a wonderful experience," she says.
Muir didn't grow up dogsledding; she grew up dancing. By the age of 16, she made the decision to leave her native Canada to attend ballet school in London. She honed her craft—and her personal style—there, dancing with the English National Ballet and acquiring a British accent. After several years, she joined London's edgy Rambert Dance Company, spending a decade in contemporary dance. She wrapped up her performance career in Chicago, with Hubbard Street Dance Company, retiring from the stage in 2006. Since then she's stayed in ballet, teaching and directing for different companies. She comes to Charlotte from Scottish Ballet, where she was assistant artistic director. The lovely Tiffany pendant of interlocking circles around her neck was the company's parting gift to her.
It's a touch of romance—a hint of Muir's taste for the classics, such as the diamond stud earrings she wears and the TAG Heuer wristwatch that was a gift on her 21st birthday. Despite her openness to unnerving dance styles and her love for Beat Generation writers, not to mention a penchant for dogsledding, she's grounded in masterworks of many genres. Her large collection of vintage clothing includes cocktail dresses and gowns from the elegant 1930s and '40s. When not in ballet black, she's often wearing a vintage piece. And then there's music. "I've always had old-fashioned taste in music," she says, "like Frank Sinatra and jazz. I've never been the cool kid."
Hat // This pale gray hat, which Muir bought three years ago for a special event, is by Jane Taylor, a London designer who makes hats for the Duchess of Cambridge.
Beat Generation Writers // Muir owns multiple copies of Jack Kerouac's work, including an early edition of On the Road, a definitive work of the 1950s. She enjoys reading the works of the Beat Generation writers. "I love trying to find the connectivity, the family tree of choreographers and artists," she says.
Music // As a teen, Muir considered leaving ballet in order to study music. She stayed with ballet, reasoning that she had both when she danced. A fan of jazz and music of the Sinatra era, she recently started collecting records, including The Beatles' "White Album."