Style: Gaelic Football and Irish Pubs
Caitríona O'Shaughnessy celebrates her Irish heritage year-round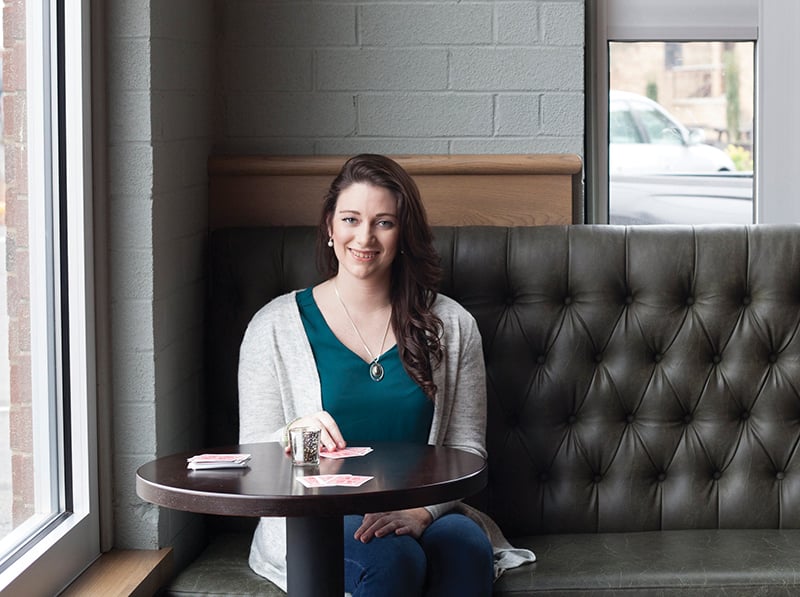 WHEN CAITRÍONA O'SHAUGHNESSY took part in last year's St. Patrick's Day parade in uptown, she was on two floats—one for the local Gaelic football club and the other for Charlotte Irish Connection. They were four spaces apart. Chuckling, she recounts the scene: "As soon as we passed the center podium where they announce everything, we had to leave and run, to join the one at the back." This year, she's on the board of both organizations and will lobby for more distance.
The parade's become a draw for people beyond Charlotte; when the weather's good, attendance exceeds 80,000. Horses, marching bands, bagpipes, and Irish dancers make a colorful display amid crowds of green. O'Shaughnessy's usually in the middle of it all.
Tall, with thick waves of brown hair and gray-green eyes, she grew up playing Gaelic football, Ireland's top sport. "It was a big part of my life in Ireland," she says. Players kick, throw, and catch a round ball, scoring in a net (as in soccer) or through goalposts (as in football). When she moved to Charlotte four years ago, at the age of 23, she quickly found friends on the city's teams. This fall, the women's team will travel to San Francisco for national competitions. "We play in the top division," she says, "against the likes of Chicago, Boston, and San Francisco, who actually pay to bring Irish players over to play for them. Charlotte is a very special club—we refuse to do that." In this strictly amateur sport, players take pride in representing their home turf.
She was recruited to come work in Charlotte from Dublin's Royal College of Surgeons, a process that took two years. Today, she works as a physical therapist specializing in pediatric care. She helps children with neurological and orthopedic problems.
She plans to stay. The city has deep Irish roots, and O'Shaughnessy fills her weeks by meeting up with friends, often at an Irish pub. Rí Rá, Workman's Friend, Belfast Mill, Connolly's on Fifth, Tyber Creek Pub, Murphy's, and Broken Spoke are favorites. They play Irish card games, hold music sessions, speak Gaelic, and drink Guinness.
Well, not everyone. O'Shaughnessy orders Magners, the Irish hard cider.
---
GAELIC FOOTBALL // The ball looks like a volleyball, and players can hit it with their hands. But that's where the similarity ends. The game combines the running and kicking of soccer, but players don't wear a lot of protective gear (as in rugby). Gaelic football has a cult following in Ireland. No players are paid, even at the highest levels.
---
CLADDAGH RING // Under a crown, two hands hold a heart in this traditional Irish ring, symbolizing loyalty (the crown), friendship (the hands), and love (the heart). This silver ring was a gift to O'Shaughnessy from her parents.
---
LOCAL IRISH WHISKEY // The Great Wagon Road Distilling Company was started by an Irishman from County Kildare and is Mecklenburg's oldest distillery. Bottles of Rua, a single malt whiskey, are great gifts for friends and family in Ireland.