Style On Trial: Platform Sandals vs. Flat Sandals for Spring
Charlotte Magazine interns go head-to-head debating the merits of the season's hottest shoe trends.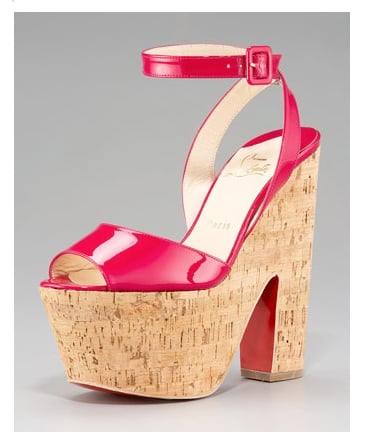 Hollie Says:
Just in case you didn't hear the news, the groundhog didn't see his shadow this morning. Once spring has sprung there's a noticeable pep in my step and my size eight and a half beauties feel the best when they are high off the ground. While wedges aren't on the list of must haves to some women, they are on mine (so are block heels).
Being a budget-minded gal, I like to scoop up my sky-high platforms and wedges at consignment shops (like Very Terry, 310 East Blvd., Sweet Repeats, 300 East Blvd., and Plato's Closet, 9630 University City Blvd.) , DSW (9535 South Blvd) and Off Broadway Shoes (1848 Galleria Blvd and 2408 South Blvd.). If you've got a bit more to spend, head to Nordstrom (4400 Sharon, South Park Mall) or Aldo (6801 Northlake Mall Drive and 4400 Sharon Road, South Park Mall) to get your height fix.
Whether you're sitting by the pool or walking through uptown Charlotte, these statement shoes will turn a few heads, which is exactly why I love them.
Samantha Says:
I have very claustrophobic feet. They don't like to be crammed into boots, flats, or even socks, and would much prefer a little breathing room.
Naturally, my excitement mounts as the spring approaches and I can break out the sandals again, the strappier the better. However, my excitement dimmed considerably when I started seeing the shoe trends that were dominating the runway for spring.
A heel doesn't bother me. Actually at 5'10, I love playing up my height. Generally, however, I've come to learn that the chunkier the shoe, the more ungracefully I stumble around, so seeing both platforms and wedges highlighted on their spring list was a bit dismaying.
Before my feet went running for cover, I saw that flat sandals graced the spring trends list as well. They're just as playful as their taller friends, but they offer my feet a sigh of relief. I especially love the flat sandals featured here from Neiman Marcus (4400 Sharon Rd., SouthPark Mall).
Which do you prefer, dear Shop Talk readers? Are you excited to teeter up high on wedges and block heel platforms or would you prefer to lay low with stylish flats this spring? Let us hear it!