Style Spotlight: McGowan & McClain Jewelry at Fresh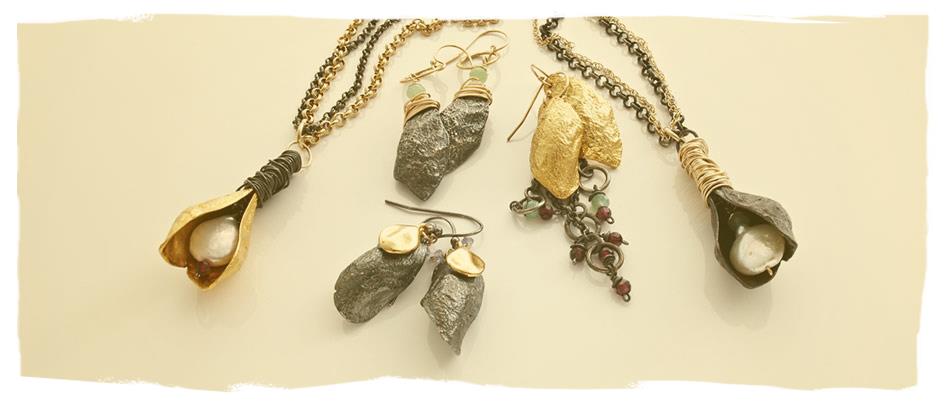 For me, the past week has been filled with shopping (I know, this job sounds taxing) for our Spring 2012 fashion issue. We'll be making magic for that at the Oakdale Greenhouses tomorrow, so stay tuned for highlights. But in the meantime, I've got to shine the spotlight on a stunning jewelry line I've just had the fortune (and shame because it isn't so new) of discovering: McGowan & McClain. It's the perfect pick for adding a little edge and earth this spring, and it's available for your extreme and immediate purhcase at Fresh.
The line, which uses organic materials and draws inpsiration from nature, was founded in fall 2008 by cousins, Marian and Laura Jones, (McGowan and McClain are their respective middle names) who had dreamt of working together since childhood. Personally, my cousins and I made our parents proud by swapping I.D.s to get into bars in college, but you know, this family tie is pretty respectable, too.
In the collection, you'll find bracelets, cuffs, earrings, and necklaces that feature raw stones, are sculpted in wax and cast in bronze, and include details that reflect the textures of plant seeds, pods, and once-cast objects. We're in love with the originality.
813 Providence Rd; 704-343-9071