Style: Urban Skin Rx Founder Rachel Roff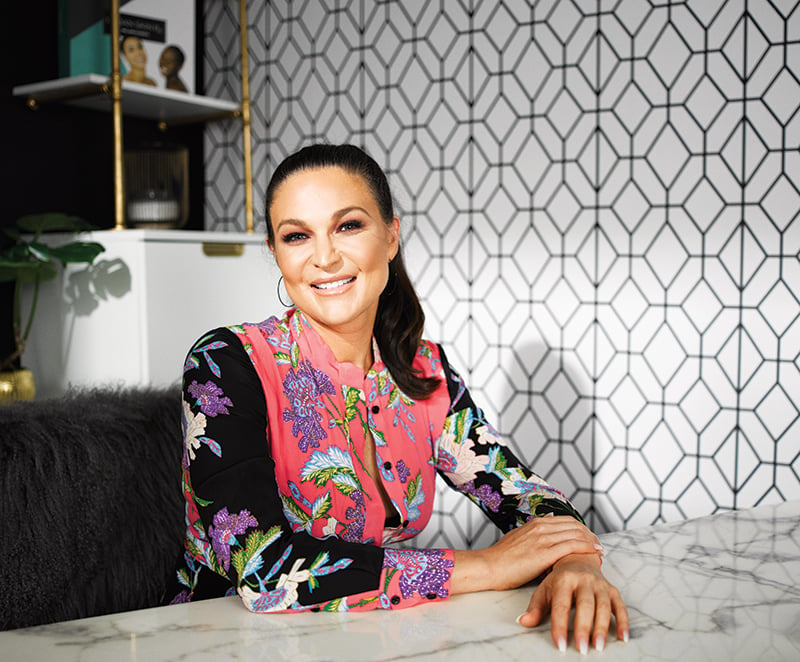 WITH BLUE EYES, creamy skin, and silky, dark hair, Rachel Roff doesn't look like the women at the front desk of her spa or most of her customers. She senses the irony. "Our ancestors were Russian Jews," she says of her family, adding, "They came through Ellis Island." But when she opened Urban Skin Solutions 12 years ago in the University area, she found a market few cared about: women and men of color. Unable to find the products she needed, she developed her own. Target began stocking them this year and Ulta and CVS will in 2019, a coup for the 37-year-old entrepreneur who's worked hard to break into a market dominated by powerful corporations.
Her clients have included Teyana Taylor, Tasha Cobbs, Eva Marcille, and Natalie Stewart, wife of former Panthers running back Jonathan Stewart. She has other celebrity clients, too, but doesn't share; Roff isn't about name-dropping. In fact, to reduce the intimidation factor for clients—and believing in the power of authenticity—she's taken the unusual step of posting videos about her personal life and those of her staff to show their struggles and ordinary lives.
Though the office procedures may be skin-deep, her desire to give practical help goes to the heart.
---
Three Things She Can't Live Without
Super C Brightening Serum by Urban Skin Rx // Loaded with acids, this lightweight serum tackles dark spots and sun damage. Roff created it four years ago and says it's good for all skin types.
---
Not Just Coffee // "You can start your day off with avocado toast and coffee; you can end it with some amazing mixology drink," she says of the Dilworth location near her home. "They get all my money."
---
NARS Radiant Creamy Concealer // Available in more than 20 shades, this concealer works well under the eyes, around the mouth, or over a blemish. "Some concealers can be drying, and they go in your fine lines and look cakey," Roff says. "This one's moisturizing."