Summer 2017 Home Decor Trends
Because, without trends, how would we know what to like?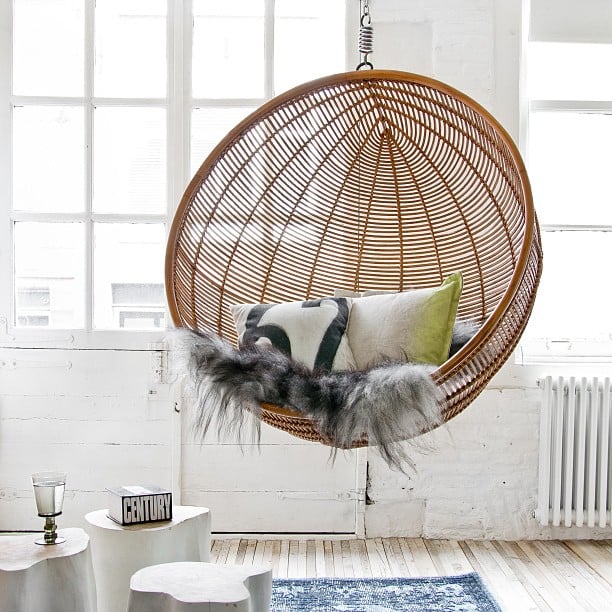 The year has progressed into the sweaty depths of summertime. And as we wade through the middle of July, certain home decor trends have found themselves settling in as the pinnacles of summer home style for 2017. Judging by the decor Instagrams gracing our feeds and the lookbooks put out by some of the biggest furniture names in the industry, there are definitely some trend deductions to be made.
And here, we make them.
The Top 5 Home Decor Trends of Summer 2017
Wicker/straw. Chairs, light fixtures, baskets-as-vases, placemats—you name it. Everything is woven. This trend screams "summer" and then some. The question begs, though: Will it turn unseasonable too soon? Or can you salvage the style to last through the fall chill?
Geometric shapes. Whether it's in the form of a honeycomb-shaped tabletop or a rhombus-clad wallpaper, geometric accents are surely shaping up to be the go-to pattern for inspired yet adaptable style.
Bohemian influence. A vagabond lifestyle may not be the norm, but taking decor cues from the bohemian style set is certainly becoming common practice. Desert tones, spirited prints, and cozy accessories are giving spaces a touch of boho beauty.
Hanging chairs. Playing to the notes of bohemian influence and wicker, hanging chairs are almost ubiquitous lately in homes that have space for one. These suspended seats invite a staycation of sorts with their carefree vibes and comfy confines.
Bright whites. In a practical shift, color palettes are lightening up this summer. Walls are becoming barer and cleaner, and living room sets are looking paled down and muted—a calming color combination that makes the decor seem natural and not overbearing.