Super Bowl 50 parties in Charlotte
Charlotte's parties > Denver's parties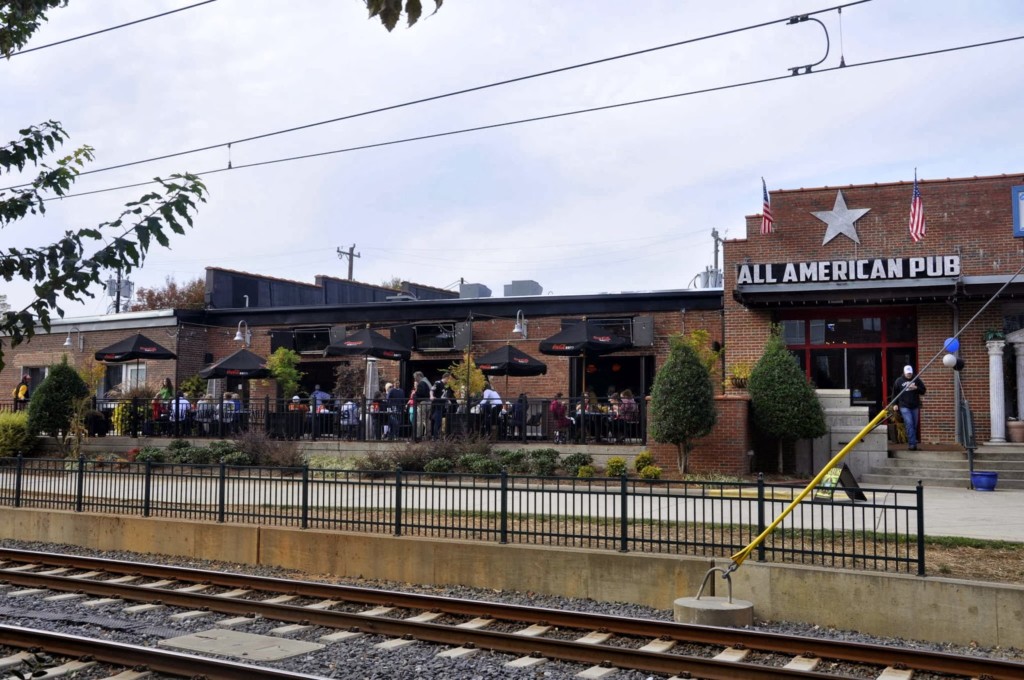 Unless Jerry Richardson is your boss or your first name is Chosen, last name Newton (and maybe not even then!) , you probably didn't score tickets to Super Bowl 50, proudly featuring our very own Carolina Panthers. Never fear. Charlotte, as usual, is throwing a slew of parties to help our city celebrate. Check out the list below for a sampling of the Super Bowl 50 parties. See y'all out there!
All-American Pub
You'll have plenty of places to watch the game on one of this bar's 30-plus giant screens. Specials today include $2 mimosas, $2.50 Budweisers, $4 Bloody Mary bar and $5 tall boys. All-American Pub is at 200 E. Bland St.
Dilworth Neighborhood Grille
This favorite neighborhood, 911 E. Morehead St., has a few drink specials to wet your whistle. Whether your poison be $4 Bloody Marys, or a "boilermaker" special – a beer and a shot of choice – for $8.50, you'll be in good hands here. Dilworth Neighborhood Grille opens at 10 a.m.
Draught
With three Jumbotrons, a heated tent and a party that starts at noon in view of the Bank of America Stadium, you'll almost feel our Panthers. Draught is at 601 S. Cedar St.
Kennedy's Premium Bar and Grill
This Elizabeth spot at 366 N. Caswell Road offers $3 mimosas, $4 Moscow mules and $5 Bloody Marys. Kennedy's opens at 11 a.m.
Prohibition
Throw down $25 a ticket, a plate of Mac's Speedshop barbecue and a Bud Light draft. The doors to this party at 200 N. Tryon St. open at 5 p.m. Buy tickets here.
Rooftop210
A $55 all-inclusive ticket to this party gets you free beer, wine and food from the game-day buffet. The party starts at 4 p.m. at 210 E. Trade St. Buy tickets here.
Rusty Rudder
This Lake Norman spot is throwing an "Oinkin' Oyster" Super Bowl party with free oysters and pulled pork during the game. Add the $4 Bloody Mary bar, $3 mimosa and $2.50 Corona/Corona Light drink specials, and you'll be golden for this super game. The party is at 20210 Henderson Road in Cornelius. The Rusty Rudder opens at 10 a.m.
StrikeCity
If you're feeling like spending a cool $328 on a round of bowling, here it is. StrikeCity is offering a bowling lane for that little-bit-higher-than-average price, but it comes with unlimited bowling for up to eight people from 6 p.m. until 10 p.m., $90 of free food and a bucket of Coors Light or Miller Lite. The party starts at 6 p.m. at 210 E. Trade St. Buy your tickets here.
Whisky River
With 50-cent wings, prize giveaways every quarter and $10 buckets of Miller Lite, Coors Light or Bud Light, you'll have plenty of options at this EpiCentre spot. Not to mention, this bar has 35 high-definition televisions. The party is at 210 E. Trade St.
Verify dates, times, prices, and other info at the web addresses listed for each event.
Be sure to bookmark www.charlottemagazine.com/Blogs/Dusk-Till-Dawn to stay plugged into Charlotte's nightlife and social scene. Click here to sign up to receive the weekly Dusk Till Dawn e-newsletter.
Want your event featured in Dusk Till Dawn? Follow me on Twitter @Jared_misner and let me know about your event, or send me an email at dusktilldawnblog@gmail.com.
Send Jared an email at DuskTillDawnblog@gmail.com, or send him a tweet @Jared_Misner.

Also by Jared Misner:

→This Weekend's Social Events
→Bowling For Books, First Friday Fort Mill, Electric Luau Party, Soulmatic Carolina Music Fest and More, Aug. 6 to Aug. 9
→The Moon Walk, Candy Fest, Silly String Party, Booze Cruise and More, July 30 to Aug. 2
→Christmas in July, More Christmas in July, National Dance Day, National Tequila Day and More, July 23 to July 26