Super Bowl LIII Parties in Charlotte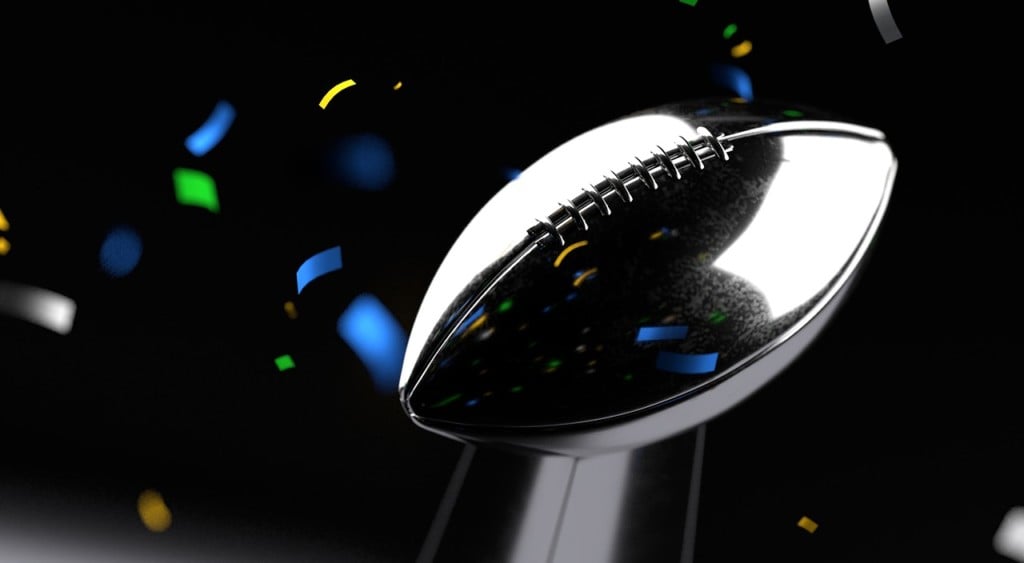 The New England Patriots are making yet another appearance in the Super Bowl. This year, the team takes on the Los Angeles Rams. Whether you're a die-hard Tom Brady fan, or just in it for the food, drinks and commercials, we've got you covered. Here's a compiled list of Charlotte's best Super Bowl parties.
---
VBGB
North Carolina Music Factory, 12 p.m., Free
The German pub and outdoor beer hall is showing the game on big projector screens with sound. Specials include $1.50 PBR cans and $7 pitchers, $5 well drinks, $4 mimosas, and $5 Bloody Marys. Celebrate your team's win (or drink the sorrows of their loss) until 12 a.m.
Lucky Dog Bark and Brew
FreeMoreWest, 1 p.m., Free
This dog-friendly bar is hosting its third-annual Puppy Bowl featuring adoptable dogs from Pits and Giggles Rescue. Enter your own jersey-wearing pup in a costume contest or take a pet photo. There will also be a food truck and drink specials. The "pawty" ends at 4 p.m., just in time to make it home and snuggle up with your tired pet by kick off.
Recess Charlotte
Plaza Midwood, $5 p.m., $0-70
For $25, indulge in a wing buffet throughout the game. Pay $70 and also get all-inclusive premium alcohol. There will be $5 drink specials with free admission before kick off and a $10 cover after. Stick around after the game wearing your jersey for a free mimosa. Come early to watch a Madden 2019 tournament before the game.
The Press Box Bar & Grill
University City, 4 p.m., Free
Over 70 TVs and three large projector screens will play the game. Plus, DJ Noogie is in the house. Specials are $6 Corvoisier and $2 Budlight and Yuengling drafts.
Whisky River
Uptown, 4:30 p.m., Free
Who can say no to 50-cent wings, $4 Fireball shots and $10 buckets of beer? The EpiCentre spot will also be giving away prizes every quarter. There's no admission fee, but to reserve a table, get tickets ahead of time.
Lucky's Bar and Arcade
Uptown, 3 p.m., Free
What's your favorite drink? On Super Bowl Sunday at Lucky's, it's $5. The 90s bar and arcade is pouring "U-Call It's" during the game. Watch on one of the over 20 TVs or sneak off for an old-school arcade game. A game-day menu will be served.
Resident Culture Brewing
Plaza Midwood, 12 p.m., Free
For Super Bowl Sunday only, this brewery is tapping sneak peek beers before the can release the following Saturday. They ask that you "BYOD" (Bring Your Own Dip), with dippers of choice, to share. The best dip gets a $50 gift card and bragging rights. The brewery also wants people to bring any rare or cool bottles they have to show off.
Billy Jack's Shack
NoDa, 6:30 p.m., Free
Try out NoDa's new burger joint while they show the game. There will be a burger special and $2 16-ounce cans.
Slate
South End, 6:30 p.m., Free
Get a free drink and a new date. This pool hall is partnering with Bumble for the Super Bowl. Show the app on your phone to get your free drink.
The Rabbit Hole
Plaza Midwood, 4 p.m., Free
Admission is free to the party, but this sports bar is also offering a $10 buffet that includes one beer. There will be raffles and giveaways throughout the night.
Blue Blaze Brewing
West End, 12 p.m., Free
In the spirit of Super Bowl 53, pitchers and growler fills will be $12 at Blue Blaze. The taproom will stay open until one team is holding the Lombardi trophy.
Merchant and Trade
Uptown, 4:30, Free
This rooftop bar is serving fan-inspired food all night. Specials are $6 drafts, cans and bottled beers, and $3 Miller ponies and PBR.
QC Social Lounge
Uptown, 12 p.m., $20-100
While the Patriots and Rams are on the field, other current and former NFL players will make appearances at this Uptown lounge. Plus, there will be drink specials, appetizers, and a photo booth. Dress code on Sunday for this usually snazzy bar is team spirit.
Tilt on Trade
Uptown, 5 p.m, $50
For $50, get all you can eat and drink for however long it takes your team to win. Tilt on Trade also has giant Jenga, arcade games and beer pong for the non-football watchers.
Tin Roof
Uptown, 6 p.m., Free
With the addition of its new Green Room, this EpiCentre venue will have a total of 32 TVs playing the game, plus $15 domestic buckets, $10 domestic pitchers and $30 football platters. Reserve a booth on Ticketweb.