Super Duper Sweet
The Sweet Tooth Festival is Happening This Sunday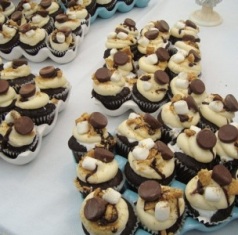 This Sunday, from 2 pm to 5 pm at the Omni Hotel in uptown you can gorge yourself on sweet treats for $30 per person.
Allow me to explain. The Sweet Tooth Festival brings together purveyors from across Charlotte to showcase their desserts. Cupcakes, chocolates, candies, cookies, and more will be up for grabs as more than 25 bakeries, sweet shops, home-based businesses, and others come together for the third annual drop-in celebration.
The $30 ticket gets you a deluxe tasting and sampling plus a goodie bag. All proceeds from the event will benefit RAIN – Regional AIDS Interfaith Network – which provides supportive services to HIV+ youth, adults, and seniors in the Charlotte area. Services include bilingual community education and support services, specialized support for HIV+ youth, chronic disease self-management training, chaplain services, customized programs for faith communities, and case management linking clients with housing, medications, treatment and other resources.
If you plan on going to this sweet event, remember that meter parking is free on Sundays. Also, you can make use of the BB&T Garage for a $6 flat rate or the Bank of America Plaza for a $6/hr ($20 max) rate. To buy tickets, visit www.sweettoothfestival.com . See you on Sunday!