Ta-Nehisi Coates at Davidson: Public Tickets Available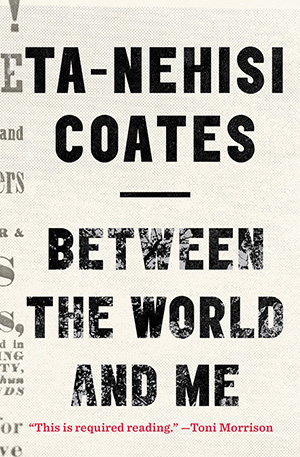 ON NOV. 16, writer Ta-Nehisi Coates comes to Davidson College to deliver the annual Reynolds Lecture. Coates comes fresh off receiving a MacArthur "Genius Grant" this week, a fellowship that awards $625,000 to recipients over five years. Public tickets to the talk will be available Thursday, Oct. 1, to claim on this website. Tickets are free (though a service fee of $3 is required to acquire them online). The talk is sponsored by the Public Lectures Committee, the Foundation For The Carolinas, and the Charlotte-Mecklenburg Opportunity Task Force.
Coates is a national correspondent for The Atlantic, where he often writes about social and political issues. His 2015 best-selling book, Between the World and Me, was released through Spiegel & Grau in July. The book, the second for Coates, is framed as a letter to his teenaged son and discusses the African-American experiences. It was nominated for a 2015 National Book Award for Nonfiction.
In the past few years, the Reynolds Lecture has been given by graphic novelist Marjane Satrapi, playwright David Henry Hwang, and Pulitzer-winning journalist Nicholas Kristof. Other upcoming Davidson events include a panel discussion titled The Good Writer: Literary Ethics & The Literary Artist and presentations featuring Lee Smith, Keyne Cheshire, and Stephanie Post. Check out all of the school's literary arts events here.