Table Tennis Tournament, BOGO Bar Crawl, Flashback Friday, Winter Ball and More, Jan. 22-25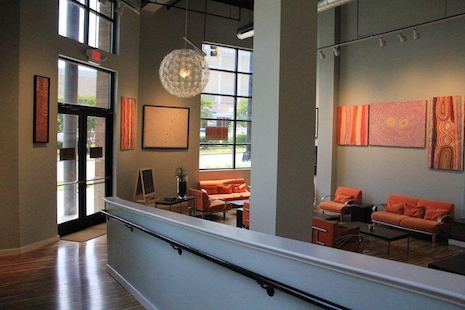 It looks like we might have some rain joining our weekend, Charlotte. All the more reason to get inside and stay warm and dry at one of these events! Make it a great one, Queen City. See y'all out there.
Thursday, January 22
Name That Tune and Karaoke
Charlotte's 20s and 30s Social Club is starting its night out with dinner and a round of Name That Tune followed by karaoke. Name That Tune starts at 9 p.m. and goes until 11 p.m. Drink specials include $5.50 Fireball shots, $5 slushies, $4 32-ounce Blue Moon drafts and more. Angry Ale's is at 1518 Montford Drive. Admission is free.
Dov Davidoff comedy
Come laugh with Dov Davidoff tonight. He's slinging jokes at The Comedy Zone tonight through Saturday. Show times and ticket prices vary. 900 NC Music Factory Blvd. Buy tickets here.
Table Tennis Tournament
Show Forrest Gump what you're made of. Slate has a doubles table tennis tournament today from 6:30 p.m. until 9:30 p.m. A $5 ticket gets you free appetizers and a minimum of three games per team. Serve's up at 200 E. Bland St. Register your team here.
Relay For Life of Charlotte 2015 Kickoff Party
Your donation gets you complimentary champagne and culinary treats, and you'll hear from cancer survivors, volunteers, and the organization's leadership about the importance of community support for Relay For Life. 6-9 p.m. $5 donation requested. Bubble, at EpiCentre, 210 E. Trade St., facebook.com/relaycharlotte.
#instabeerupclt
Social darlings Amy Herman and Corri Smith host the fifth installment of their beer-inspired evening of networking and socializing. 6 p.m. Free admission. Rhino Market & Deli, 1500 W Morehead St., facebook.com/events/412866968871791.
Friday, January 23
Uptown Bar Crawl
Put your walking shoes on because we have a bar crawl on our hands! A $15 ticket bought online beforehand gets you two wristbands, and is there anything better than a BOGO bar crawl? Start the night at Howl at the Moon at 6:30 p.m., where they'll have appetizers for the crawlers (while they last). First drink is only $1. Then you're off to Bubble, who will also have appetizers on hand. Tilt is next with BOGO drink coupons and Jello shots at Prohibition. Howl at the Moon is located at 210 E. Trade St. Buy wristbands online here.
All You Can Bowl
You won't need walking shoes for this one. You'll need your bowling shoes. A crisp $5 bill will buy you AYCB. That's right: All You Can Bowl. The bowling begins at 9 p.m. and goes all night. Strike City is at 210 E. Trade St., No. D-164. Read more about the event here.
#FaceTimeFriday
Moxie Society revamps its monthly party, offering light appetizers in addition to great cocktails. Music by DJ C-Rob. 9 p.m.-2 a.m. Free admission before 11 p.m. with RSVP. Kanvas, 525 E. Sixth St., facetimefriday.net.
Flashback Friday
Hop in your DeLorean and accelerate to 88 miles per hour with Flashback Friday. DJ Leethal is spinning beats all night that will take you back in time! Drink specials include $2 beers, $5 Jager bombs, $5 Red Bull and vodka and $6 Fireball shots. Doors open at 9 p.m., and there's free admission before 11 p.m. BAR Charlotte is at 300 N. College St., No. 104. RSVP here for free admission.
Saturday, January 24
Hornets Game
The Hornets take on the New York Knicks tonight at 7 . The game is at the Time Warner Cable Arena, which is located at 333 E. Trade St. Tickets start at $29 and can be bought here.
Red, Light and Blue Launch Party
Good beer is, well, good. But good beer for a good cause is even better. Sugar Creek Brewing has its Red, Light and Blue launch party and barbecue starting at 5 p.m. Tickets are $9 in advance or $11 at the door, and the ticket gets you your choice of barbecue. Also, there's craft beer here, if you didn't get that. Proceeds for the night will benefit Charlotte Bridge Home, which helps veterans transition to civilian life. 215 Southside Drive. RSVP on Facebook.
Winter Ball
Here's an event fit for a queen – or queen city. Be The Reason's annual winter ball features a three-course meal and a gift bag for all who attend. The ball is from 6 p.m. until 11 p.m. – just in time for all you Cinderellas to get home before midnight. Tickets are $30 with a child's ticket costing $10. This year's royal event is at the Charlotte Trolley Powerhouse Museum, which is located at 1507 Camden Road. RSVP here.
Cage Fights
Fight Lab Promotions has its Fight Lab 43: MMA Cage Fights at the Grady Cole Center tonight at 6 p.m. 310 N. Kings Drive. Tickets start at $35 and can be bought here.
Release: Classic and Soulful House Party
Deep House Providers' monthly house music party continues, this time with international recording artist Julie McKnight, and guest DJs Kneeka from New Jersey and Mr Harlan from Chicago. 7 p.m.-2 a.m. $5 before 9 p.m.; $10 after. Petra's Piano Bar, 1919 Commonwealth Ave., fusicology.com/event/release0124.
Sunday, January 25
Bridal Expo
Here comes the bride…to be. The Charlotte Bride and Winter Expo is today from 1 p.m. until 4:30 p.m. and will feature wedding planners, bakers and maybe even a few candlestick makers. The bridal expo will be at the Embassy Suites Concord Golf Resort & Spa, which is located at 5400 John Q Hammons Drive, N.W. in Concord. Admission is $5 and tickets can be bought here.
Eric Daruis CD Release
Sydney's Martini and Wine Bar is slowing it down for you with Saxophonist Eric Daruis' CD release. Sip some wine and listen to some smooth jazz. There are two different shows, one at 5 p.m. and the other at 7:30 p.m. 401 N. Tryon St., No. 104. Tickets start at $15 and can be bought here.
Let's Dance and Be Thankful
If you're still up for dancing after this weekend, the third annual "Let's Dance and Be Thankful" fundraiser is today from 3 p.m. until 7 p.m. The suggested donation for the event is $20, and all proceeds go to fund cancer research at Duke University. At Amos' Southend, you know there will be live bands. 1423 S Tryon St. More information can be found here.
Verify dates, times, prices, and other info at the web addresses listed for each event.
Be sure to bookmark www.charlottemagazine.com/Blogs/Dusk-Till-Dawn to stay plugged into Charlotte's nightlife and social scene. Click here to sign up to receive the weekly Dusk Till Dawn e-newsletter.
Want your event featured in Dusk Till Dawn? Follow me on Twitter @Jared_misner and let me know about your event, or send me an email at dusktilldawnblog@gmail.com.