Talk of the Crown: A Glacier, a Stolen Banner, and the End of Philosopher's Stone
News, gossip, and other buzzworthy bits you may have missed this month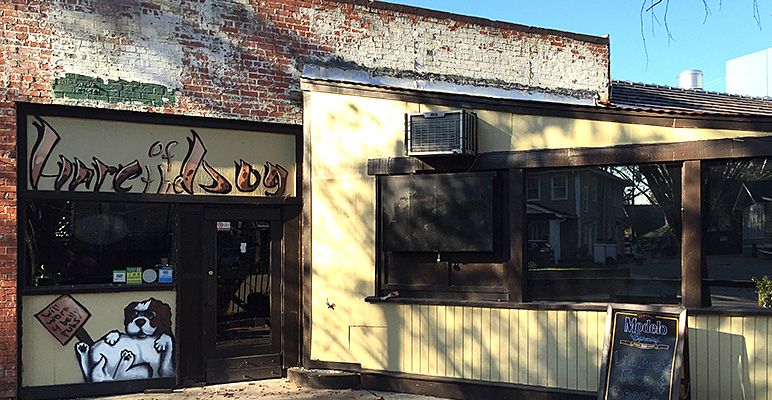 "Let Starbucks print their cups as they see fit. If you don't want to spend $5 for a holiday latte, you can give that money to feed a hungry child."
Russ Dean, co-pastor at Park Road Baptist Church, commenting on the public backlash about Starbucks' decision to use a solid red background instead of snowflakes and other wintry items on its holiday cups.
(Nov. 11, the weekly newsletter of Park Road Baptist Church)
---
"We don't like anyone to be losers here."
Ellen DeGeneres, before giving three college kids checks for $25,000 each on The Ellen DeGeneres Show in November. The reward came after the students played the "Know or Go" quiz game. Winners included Winthrop University student Morgan Lowers and The Art Institute of Charlotte student Abby Gervais.
---
"It was a Green Bay banner in Bank of America Stadium. It just doesn't match."
Carolina Panthers quarterback Cam Newton on why he snatched a "North Carolina Cheesehead" banner from the hands of Packers fans before the Panthers' November 8 football game.
---
"Have a Holly Jolly Glacier"
The title of a song posted on YouTube as part of an effort to bring back the traditional Christmas tree at SouthPark mall. In November, the mall replaced the tree with a faux glacier setting for photos with Santa. After outraged shoppers protested online and signed a Change.org petition, the mall quickly reversed course and erected a tree. (Nov. 7)
---
Luke Kuechly's Four Favorite Restaurants
Ilios Noche
Cowbell
Roasting Company
Thai Taste
Read more about the Panthers' eating habits in Bill Voth's "Four Downs" series.
---
Crime in the City
If you've noticed an increase in crime in your neighborhood, it's not just you. CMPD reported a troubling rise in all types of crime in the first three quarters of 2015:
Overall Crime: Up 10.6%
Homicides: Up 46.9%
Violent Crimes: Up 17.6%
Rape: Up 17.4%
Burglaries: Up 16.7%
Vehicle Thefts: Up 35.9%
Source: CMPD, data current through September 2015
---
Code Orange
Keeping up with the new apartments, disappearing bars, and construction detours of a booming city
Say goodbye to Philosopher's Stone, again: Developer Faison has submitted a plan to tear down two beloved watering holes in Elizabeth. The former Philosopher's Stone, now called Hare of the Dog, along with neighboring Jackalope Jacks, would be replaced with 150 apartment units and 30,000 square feet of retail space. A public hearing on Faison's rezoning request is scheduled for February 15.
Where light rail meets old rail: In addition to the detours caused by the construction of the LYNX Blue Line Extension along North Tryon Street north of uptown, Old Concord Road has been closed for several months due to a North Carolina Department of Transportation project that will ultimately result in a new bridge over the North Carolina Railroad tracks. At press time, Old Concord was slated to reopen by mid-December 2015.
Bunking at the EpiCentre: There will no longer be a ghost tower on top of the EpiCentre in uptown. Vision Ventures and McKibbon Hotel Group are building a Residence Inn and an AC Hotel on top of the complex that now houses bars and clubs. Both hotels are scheduled to open by late 2017.