Talk of the Crown (August 2016)
News, gossip, and other buzzworthy bits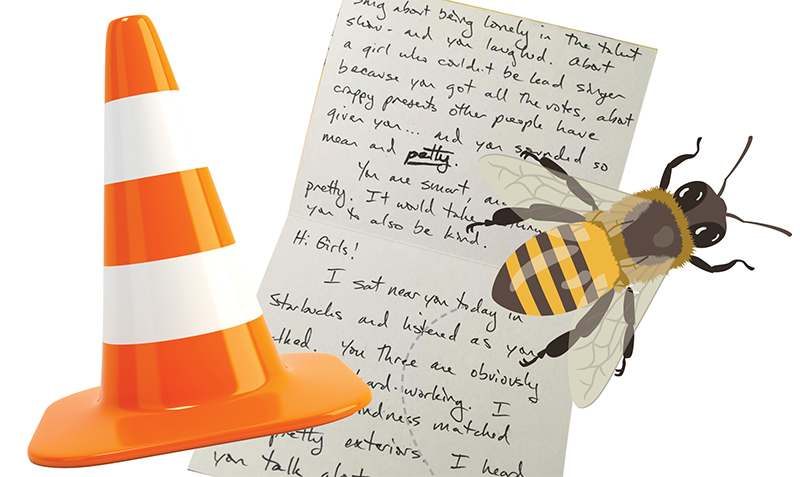 "With any luck, most of the bees will go back in the box."
Beekeeper David Segrest, one of the beekeepers brought in to help clean up after a truck hauling a flatbed with more than 400 hives was involved in a wreck on Interstate 85 at the Catawba River bridge on June 7. Each hive usually carries more than 20,000 bees. Nobody was seriously injured in the wreck, but several people in the area got stung. (WSOC, June 7)
---
"I don't fear man. I fear God. So I won't be backing down."
State Representative Dan Bishop, who authored the controversial law HB2, in a message to a Charlotte man who asked him not to back down from people who oppose the law. The Charlotte Business Journal published this note and several other emails from Bishop, obtaining them after a Freedom of Information Act request. (The Charlotte Business Journal, June 9)
---
"I have to put that aside."
That's how Cam Newton announced he was retiring the "dab," his well-known and widely copied touchdown celebration, in an interview with WFNZ-AM. Asked what he'd replace it with, Newton said, "I have until September to find out." (June 9)
---
.@RepAdams drove off when I tried to ask her questions TWICE.
Tweet by WBTV reporter Nick Ochsner, after he tried to question U.S. Representative Alma Adams about her residency. Adams said this spring she moved to Fourth Ward from Greensboro, after the General Assembly redrew the lines for the 12th district. Adams won the Democratic primary about a week after Ochsner's story aired. (May 31)
---
"You are smart and you are pretty. It would take nothing from you to also be kind."
Last line of a handwritten note from Charlotte mom Michelle Icard to three teenage girls who were sitting at a table at the Starbucks in Cotswold. Icard says she overheard the girls making fun of another girl who sang a song at a talent show about being lonely. (The Charlotte Observer, June 1)
---
ORANGE CONES
Development firm Faison revised its proposal for a new development in Elizabeth at the corner of East 7th Street and North Caswell Road. The new plan, presented to City Council on June 20, includes up to 100 apartments and 30,000 square feet of offices for the 1.68-acre piece of land, now home to Jackalope Jack's. A major hurdle remains: Faison's plan includes a building that could be as high as 58 feet tall. The Elizabeth Area Plan of 2011 says that new buildings should be no more than 40 feet tall.
In mid-June, Mecklenburg County Commissioners chose BK partners to redevelop 17 acres in Second Ward into Brooklyn Village—the name is a nod to the black neighborhood that was razed in the 1960s. The new development, to be built across from the Mecklenburg Aquatic Center, will include 280 hotel rooms and a mix of apartments, retail, offices, and open space.
---
CHARLOTTE BY THE NUMBERS
1: The city's ranking among the sweatiest cities in America, according to an annual report by Ted Myatt of Rhode Island University. Myatt uses atmospheric data to determine hotspots, then incorporates proximity to bodies of water, the amount of athletics in a region, and other factors that lead to sweat. Raleigh ranked second. (The Charlotte Observer, June 16)
2012: The last time Charlotte's air quality resulted in a "Code Red" alert from the N.C. Department of Environmental Quality. The department issued the alert on June 14, meaning the potential exists to have unhealthy ozone levels. (The Charlotte Observer)
7.8: Percentage of eligible voters who voted in the June primaries for U.S. Congress and the state supreme court.
---
This article appears in the August 2016 issue of Charlotte Magazine
Did you like what you read here? Subscribe to Charlotte Magazine »
---