Talk of the Crown: The Panthers' Secret Weapon, the Ice Apocalypse, and Code Orange
News, gossip, and other buzzworthy bits you may have missed this month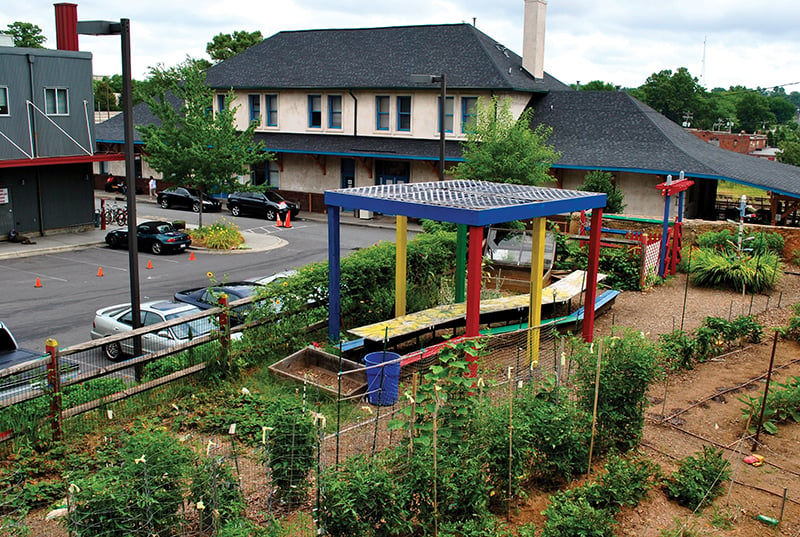 "At times, it seems like the Panthers huddle at Waffle House as often as they do on the field."
An article in The Wall Street Journal about the team's secret weapon: Waffle House. (Jan. 20)
---
"Charlotte is in full zombie apocalypse mode with an ice storm approaching. Saw a guy buying a crossbow. Hope that's not weather related."
Tweet by Jeff Archer (‏@jeffarcherWFXR), sports director for WFXR in Roanoke, Virginia, about the winter storm that hit Charlotte in late January. (Jan. 21)
---
"The best solution to redevelop North Tryon is to end homelessness as opposed to wishing it could be moved."
Dale Mullennix, executive director of the Urban Ministry Center, in response to North Tryon business owners who would like the center to move. The business owners argue that the presence of many homeless people in the area discourages development. (The Charlotte Observer, Dec. 26)
---
"I do know that this pamphlet cannot pay her mortgage or her electric bill."
Penny Craver, general manager of Dish restaurant, in an email to Pastor Ken Simmons of Harbor Baptist Church, after a Dish customer left a church pamphlet for a server along with a tip that was for less than 8 percent of the bill. (wcnc.com, Jan. 20)
---
"We going to the 'ship what??? We going to the 'ship what?? We going to the freaking ship baby! @Panthers I love you! #KeepPounding"
Stephen Curry (@StephenCurry30), the NBA star who grew up in the Charlotte area and attended Davidson College, tweeting about the Panthers going to the Super Bowl. (Jan. 24)
---
CODE ORANGE
Keeping up with the new apartments, disappearing bars, and construction detours of a booming city
Goodbye, Common Market South End
City Council approved a rezoning request to redevelop 2.3 acres of land and buildings at South Tryon Street and Camden Road. Dimensional Fund Advisors will put its East Coast headquarters on the lot where Common Market now stands. Don't worry: the market's Plaza Midwood location will remain open. In South End, co-owners Chuck Barger and Blake Barnes are looking to relocate the beloved deli and bar and to "use this as a springboard to expansion" throughout the region and the state, Barger says.
Move into the Mint
Yes, those are apartments Childress Klein is building on top of the Mint Museum Uptown—nearly 400 units, in a project scheduled to be finished this fall.
---
This article appears in the March 2016 issue of Charlotte Magazine
Did you like what you read here? Subscribe to Charlotte Magazine »
---