Taste of Charlotte and More
This weekend's food roundup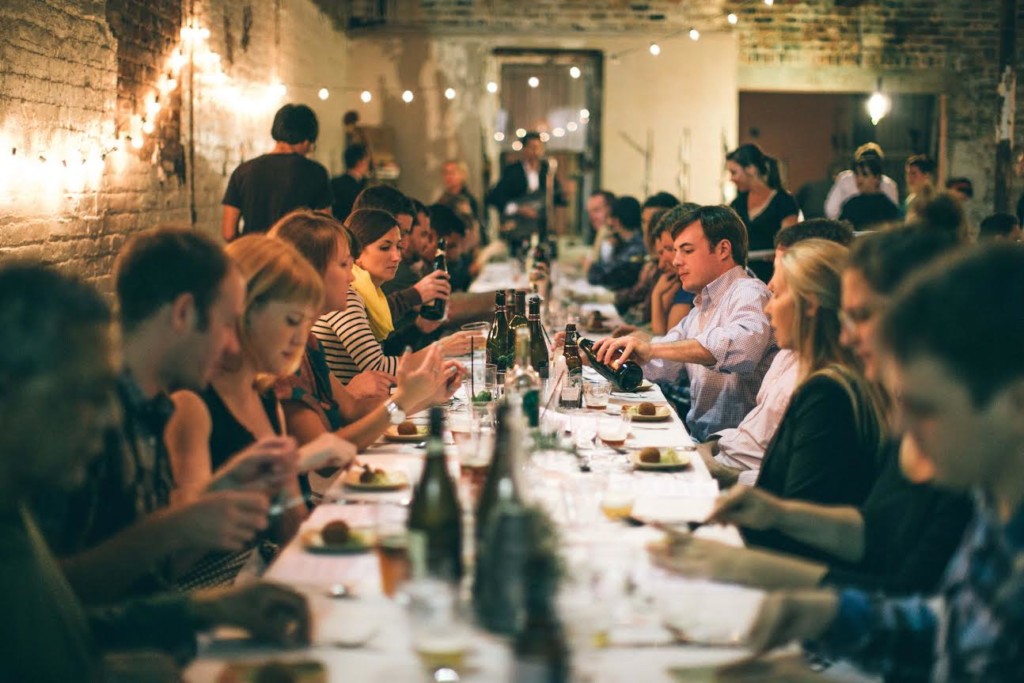 Time for a quick round up of al the food events going on in Charlotte this weekend and next week:
Villa Antonio: The restaurant in Ballantyne will be featuring a Chilean wine tasting on Wednesday, June 10, beginning at 630 pm. The event offers diners a chance to taste five Chilean wines plus free appetizers and live music for $20 per person. Call 704-369-5060 to reserve your spot.
__________
Renaissance Charlotte SouthPark Hotel: The hotel will celebrate the 4th annual global "Day of Discovery" with a block party themed event on Thursday, June 11, from 6 to 8 pm. The event invites guests to discover the food, entertainment, and fun that make Charlotte the awesome city it is. Food trucks including King of Pops, Yummi Bahnme, Chrome Toaster, and Roaming Fork will be on hand as will beef flight stations from local breweries OMB and Triple C. For more information, visit the website.
__________
Heirloom RED Tasting Menu: As a way to combat the AIDS epidemic, Heirloom's chef Clarke Barlowe will be hosting a dinner – all proceeds of which will go toward RED, a foundation which works to "86 AIDS." The event at Heirloom on June 8 from 5 to 9 pm will feature an 8-course dinner for $115 (can be split for a party of two, bringing the cost per person to $57.50). Each course will be based on the national dish of one of the countries RED supports through their efforts, with chef Barlowe taking things a step further by using entirely NC products. Dishes include a Kenya course featuring South Africa bobotie with Angus beef, a baked egg, gold rice, and turnip chutney as well as a Rwanda course featuring acidified and mashed sweet potato leaves and bottarga as part of a isombe dish. The event requires reservations; call 704-595-7710 or visit the website.
__________
CLTURE and Dinner Lab with Chef Clark Barlowe: Heirloom Chef Clarke Barlowe will also be part of a pop up dining experience on Thursday, June 11, at a location which has not yet been named. If you're a member of Dinner Lab, cost is $60; without a membership the cost is $70 per person for the dinner (includes unlimited beverages). Dinner Lab is an experience that features a professional chef preparing a multi-course menu around a story and theme – in this case, the focus is on NC edibles that may be a bit out of the ordinary. A foraged acorn cheesecake with blackberries and candied blackberry leaves is already on the menu for dessert as is a Painted Bolete Crusted Grouper for course No. 3. For more information, go to the event website.
__________
Taste of Charlotte: Maybe the biggest event on the docket for this weekend is the Taste of Charlotte festival, happening in uptown. If you are uptown, you wont be able to miss the festival, which spans five blocks from Stonewall to Trade (centrally located on Tryon Street). Admission is free and the event runs from 11am to 11pm today (Friday, June 5) and Saturday, June 6; with hours on Sunday, June 7, from 11am to 6pm. Along with the local bands and entertainment, there will be lots, and lots of food. Tons of restaurants will be passing out samples – available with coins you can purchase outside and inside the festival ($20 gives you 15 tokens). Head out, eat, and enjoy the weather. More information available here.