Taste of Charlotte, Summer Kickoff Party, DJ Carnage, Slide The City and More, June 4 – June 7
Get ready for summer with these events, Charlotte. We even have a huge Slip And Slide for you this weekend.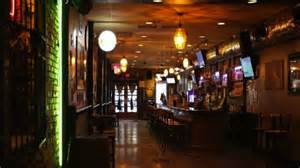 Welcome to June, Charlotte. It's hot out there, so here are a few weekend events to help you ring in summer in style. Looks like another great one, Charlotte. See y'all out there.
Thursday, June 4
Professional Recess
Don't let the kids be the only ones who have fun! This networking event will also feature a live jazz band, free appetizers and free admission with an RSVP. The networking starts at 6 p.m. at Chima, 139 S. Tryon St. RSVP here.
Friday, June 5
Summer Kickoff Party
It's still technically spring, but get your swimsuits and flip-flops ready for summer at this kickoff party. Drink specials include $3 Coronas (Hi, summer!) and $4 you-call-its. Kick off the summer season at 8 p.m. at Tilt on Trade, 127 W. Trade St.
Taste of Charlotte
This is it, the annual weekend where Uptown turns into one big buffet. This year features food from more than 30 Charlotte restaurants, drinks and entertainment. The event runs from 11 a.m. until 11 p.m. Friday and Saturday and 11 a.m. until 6 p.m. Sunday throughout Uptown. The event is free, but you'll need special coins to buy food and drinks. Fifteen coins will cost you $20. Buy coins here.
Poker Tournament
Ante up and put on your best poker face tonight. Benefiting A Child's Place, this no-limit Texas Hold 'Em tournament starts at 7 p.m. in the lower floor of Draught, 601 S. Cedar St. A ticket to enter the tournament costs $100 and includes two drink tickets as well as heavy appetizers. First through fifth places also get prizes. Buy your tickets here.
Masquerade Ball Stoplight Party
Awesome Random Adventures hosts this behind-a-mask party. A $10 ticket gets you a free buffet, entry into three Uptown bars and chances to win more prizes. The ball begins at 8 p.m. at Whisky River, 210 E. Trade St. From there, you'll take your mask to two additional Uptown bars to continue your party. Don't worry about bringing a mask; they've got you covered. Buy your ticket here.
Saturday, June 6
Mike Epps Live
One of the stars of Next Friday and Friday After Next comes to Charlotte tonight. The actor and comedian will be at Vanity tonight with two floors of entertainment. Doors open at 10 p.m., and there's free admission before midnight. Vanity is at 500 W. Fifth St.
Taste of Charlotte Cornhole Tournament
For the first time, Taste of Charlotte is hosting a cornhole tournament. First place will win you a cool $500. A two-person team entry costs $40, and that includes a free beer. The tournament starts at 1:45 p.m. at 400 S. Tryon St. Enter your team here.
DJ Carnage at Rooftop 210
DJ Carnage will be spinning beats tonight on the EpiCentre's roof. General admission to this slammin' party start at $30. Rooftop 210 is at 210 E. Trade St. Doors open at 5 p.m. Buy your ticket here.
Slide the City
Three words: Slip And Slide. You read it – this game's not just for kids. A $40 ticket buys you three slides down the 1,000-foot Slip And Slide. Come in your swim suit and ready to slide to welcome summer. The sliding gets underway at A. O. Jones Boulevard next to Nation Ford High School, 1400 A. O. Jones Blvd. in Fort Mill from noon until 5 p.m. Don't forget your inflatable tube; you'll need one to slide. Buy your ticket here.
Beach Blast
TJ from the Ace and TJ Show will be on hand today at this summer bash. The summer fun features, music, entertainment and a chance to dig in the sand to win $5,000. The beach party is from 2 p.m. until 10 p.m. at Monroe Crossing, 2115 W. Roosevelt Ave. in Monroe.
Southeast Asian Street Festival
For the second year, the Southeast Asian Coalition is sponsoring a street festival focused on food, culture and fun. This years festival will also include a pho-eating contest. Registration for the contest is $25. Enter here if you dare.
Sunday, June 7
Mud Volleyball
Get ready to get dirty today. The annual down-and-dirty volleyball tournament benefits Habitat for Humanity's Charlotte work. A six-team registration fee is $240 and includes a minimum of three games, T-shirts for the day of and a drink coupon for each player. Dig and set at Ayrsley Town Center, 2127 Ayrsley Town Blvd., from 1 p.m. until 6 p.m. Register your team here.
Verify dates, times, prices, and other info at the web addresses listed for each event.
Be sure to bookmark www.charlottemagazine.com/Blogs/Dusk-Till-Dawn to stay plugged into Charlotte's nightlife and social scene. Click here to sign up to receive the weekly Dusk Till Dawn e-newsletter.
Want your event featured in Dusk Till Dawn? Follow me on Twitter @Jared_misner and let me know about your event, or send me an email at dusktilldawnblog@gmail.com.