Teacher to the Stars: Paul Nitsch
For nearly 40 years, a Queens University professor has helped pianists reach the world's grandest stages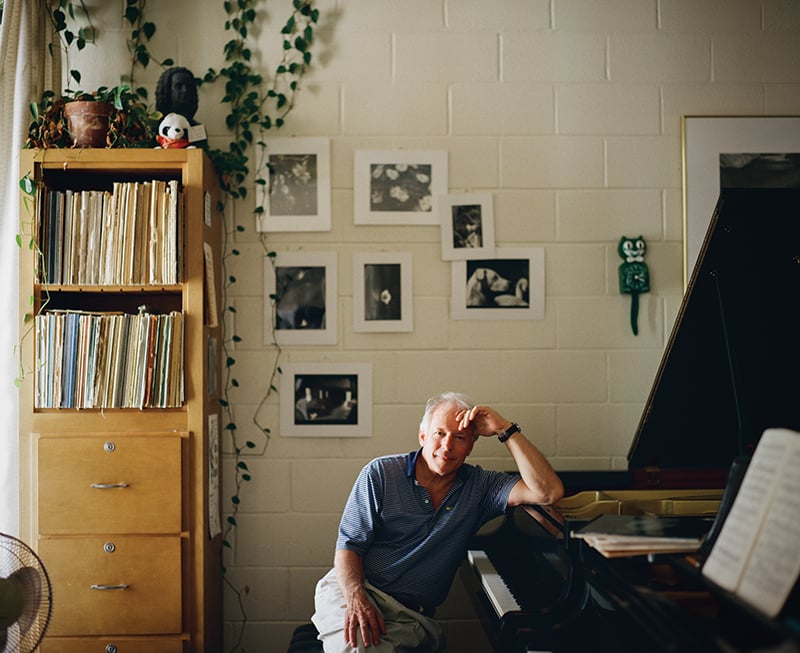 THE CLOSED DOOR isn't enough to block the sound. The piano concerto escapes Room 2213 and travels through the second floor of Queens University's fine-arts center. Inside, Paul Nitsch and his student, Keona Lim-Rose, pound on a pair of seven-foot instruments, a Steinway and a Yamaha. This is where Nitsch has worked through thousands of compositions with students of all ages. This particular student, who is just 14, recently performed at Carnegie Hall.
Together, Nitsch and Keona dissect the timing of a few troubling measures in the Edvard Grieg piece. "Here, let's go again," Nitsch says. "You going to count with me? One-and-two-and … " They begin and pause again. "See, you'll have to come up with some glorious and imaginative way to play this part. What do you suppose the effect is supposed to be there?"
Thirty-nine years ago, Nitsch was assigned to this office to teach piano, part-time. Born in Kansas and raised in Colorado, he earned bachelor's and master's degrees in piano performance at Baltimore's Peabody Conservatory of Music and received two Fulbright grants to study in Austria. But in 1977, the woman he wanted to marry lived in Charlotte. She told him, "I think they have a job at Queens, and if you can get it, you can marry me."
His title has changed over the years, switching from part-time to full-time to department chair to his current part-professor, part-artist-in-residence role. Now he can teach in Charlotte and perform anywhere. He's directed Queens' concert series, directed the Swannanoa Chamber Music Festival, and performed on stages in Portugal, Italy, and Austria. National Public Radio has played his recordings. "I have a really nice life and a lovely schedule," Nitsch says. "I have always had the good fortune of something coming around that's spectacular."
It's not just that Nitsch studied with impressive people, such as George Crumb, winner of a Pulitzer Prize for Music, and Leon Fleisher, a Kennedy Center Honoree. He's also helped create them. The unassuming Keona performed at Carnegie because she won the Malek Jandali International Youth Piano Competition. The contest is named for a famed Syrian-American pianist/composer decorated with international medals—who was also Nitsch's student at Queens.
Some of his other students have performed at the White House and the Kennedy Center. Many of them, like Vanderbilt University's Lauren Coplan, became instructors themselves.
Today, a CD box set of Fleisher's recordings lies open on Nitsch's desk, while mementos from his former students adorn the walls. One 2013 photo shows Clara Gerdes and Hannah Wang, who nabbed the grand prize in senior piano duet at the prestigious Music Teachers National Association competition. Another wall has a clock shaped like a cat; behind his desk are drawings of the clock, from former students.
This morning, that clock keeps time for Keona's lesson, and student and teacher continue working through the difficult concerto. Nitsch stops playing to describe the tension of the piece, asking Keona to play in a more emotive style. "You see, during this part, everyone is wondering, 'Boy, what's going on here?' "
"Myself included," Keona says, and they both laugh.
"OK," Nitsch says. "Let's try this again."
---
This article appears in the June 2016 issue of Charlotte Magazine
Did you like what you read here? Subscribe to Charlotte Magazine »
---