Tech Trend: Creating a Wedding Website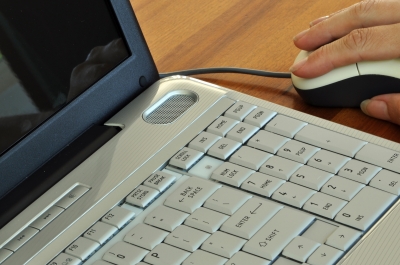 Technology gets integrated into our daily lives more and more each year. As a bride in the 21st century, you should be taking advantage of these resources to plan your wedding. One of the first things you can do is create a wedding website.
Websites are great because they can be accessed from anywhere in the world! If you have friends or family who live out of state or even in another country, they can still go onto your website and keep updated on your wedding plans. It is the best way to keep connected with wedding planners, guests, and even vendors. Plus, a website can help you and your fiance tell your story and show off your relationship to the world.
One easy (and free) way to create a wedding website is through eWedding.com. After you choose the design and content of your personal website, eWedding.com creates it for you. Here are some of the main features:
RSVP management
Uploading files, such as itenerary and maps
Select your own domain name, like www.SmithWedding.com
Photo albums
Polls & quizzes
Upload audio (like the song you will have your first dance to) and video (such as the proposal)
Mailing lists
Events calendar
If you want even more services, visit eWedding.com to view their packages. You can pay a little money to get a lot more on your website.