Thanksgiving's Off
From the executive editor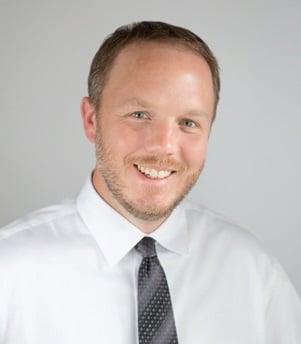 ON THANKSGIVING DAY 1974, my mother cooked the meal for her family. She was 23, and it had been five years since the Thanksgiving when her mom died, the victim of a mugging that went very bad.
Mom was the middle of five children, with a brother and a sister on both sides. She was the oldest of the sisters living near home that year, so the dinner duties fell to her. Her father, my grandfather, fought in the Navy in the Pacific in World War II, then came home to sell menswear—a job that took him and the family from Spokane, Washington, to Wheeling, West Virginia, to Silver Spring, Maryland. That's where they were that Thursday in 1974, gathered in a modest home just outside of Washington D.C.
Granddad had grown fond of the local professional football team, the Redskins. He loved marching bands and fight songs—from the time I was little he taught me to sing everything from "The Victors!" to "On Wisconsin!"—and Washington was a rare NFL team with a band. He bought season tickets, and until he died a few years ago, he'd spend eight Sundays a year tapping his foot from his seat a few rows off the field. Maybe a few extra Sundays, if we were lucky.
That Thanksgiving, Washington was playing its hated rival, the Dallas Cowboys. The game started just before 3 p.m., and for two-and-a-half quarters, it was a fine appetizer. Washington jumped out to a 16-3 lead and injured the Cowboys' star quarterback, Roger Staubach.
The backup was a man named Clint Longley. The story of what happened next, as I've heard it, goes something like this: That (expletive) no-name Longley led the Cowboys to a comeback, and with 35 seconds remaining, he threw a (bull-expletive) 50-yard touchdown pass to win the game. My grandfather, a man of about 6-foot-2 with a booming voice and a temper, stood up from the couch, walked over to the table of food his daughter had prepared, and shouted, "Thanksgiving's off." They tried to eat anyway, but he was in such a state about the whole thing everybody wound up leaving the table. My mother went on a drive, thinking about the ruined holiday, and other things, I'm sure.
Our November feature package explores the idea of happiness. We examine whether place can make you happy (it can't), or money (it can't), or getting a bunch of likes and favorites on social media (it can't). You know what else can't make you happy (at least in most of my experiences)? Football teams.
Panthers quarterback Cam Newton shares some of the things that bring him joy with writer Adam Rhew. The story includes a few lines about how we treat our professional athletes like commodities. "We think about how they ought to make us happy, and not the other way around," Adam writes.
He's right, of course. Athletes, as they say, are people, too.
Sure. But this year, for the first time in their history, the Panthers will play on Thanksgiving Day. They play the Cowboys. And from my family to Cam's to yours, here's to being thankful for what we have and beating the daylights out of Dallas.