The Arizona Evangelical Group Working In Tandem With HB2
Alliance Defending Freedom's role in North Carolina's law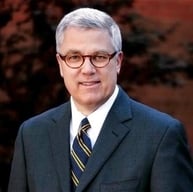 As Pat McCrory tells it, there's one massive, moneyed force most responsible for the ongoing battle over House Bill 2.
"I've met with transgender people in the past, and I've met with them since, and have had very positive conversations," McCrory said a month ago on "Meet the Press." "Now the conversation with a very powerful group called the Human Relations, uh, Human Rights Council, my gosh, they're more powerful than the NRA, and they have millions of dollars …" The actual name of the LGBT advocacy group is the Human Rights Campaign. Later, to friends and allies JohnBoy and Billy on their radio show, McCrory lamented, "They're Machiavellian, man."
The HRC did actively support the changes to Charlotte's nondiscrimination ordinance to which HB2 was a response. The HRC does, in fact, "have millions of dollars." But to claim it's more powerful than the NRA is pure silliness, and it obscures the key role of another advocacy organization with far more power, and millions, than the HRC.
It's hard to overstate how perfectly the national political storm over HB2 and transgender access to public restrooms fits the mission and agenda of Alliance Defending Freedom. I've written before about the Arizona-based fundamentalist Christian nonprofit and its ties to the organization that opposed the Charlotte ordinance changes when City Council members first took them up last year.
But there's far more to it than that. ADF was founded in 1994 as the Alliance Defense Fund, a group with the expressed desire to defend Christians through the court system against perceived assaults on their "religious liberty."
For most of its history, ADF has mainly offered financial support to plaintiffs. But in 2012, having built a legal organization with a host of in-house lawyers and a budget of close to $40 million, the group changed its name to Alliance Defending Freedom to more accurately reflect its evolved mission: to bring lawsuits itself instead of merely funding like-minded attorneys in their lawsuits. The switch coincided with the increasing acceptance of LGBT people in American society, and court battles that reflected the resistance to it, as detailed in a thorough ThinkProgress report from two years ago:
In California, ADF attorneys represented ProtectMarriage.com, the proponents of Proposition 8 who sought to defend the constitutionality of their 2008 ballot initiative to ban same-sex marriage in court. Because the state government declined to offer a defense, ADF argued that supporters of the ban had legal standing to do so — and that such a ban would promote the "responsible procreation" required for the survival of the human species. Liberty Counsel, another Christian legal group that opposes same-sex marriage, publicly criticized ADF for its handling of the case at the District Court level — and after ADF's legal argumentsfailed to sway an appeals court, the U.S. Supreme Court rejected its claim of having legal standing to appeal at all.
Despite their failure to maintain California's same-sex marriage ban, ADF is currently leading the effort to defend other states' prohibitions. In Oklahoma, it is representing the Tulsa County Clerk who does not want to issue marriage licenses to same-sex couples. In Virginia, the Alliance is playing a similar role on behalf of Prince William County's Clerk of the Circuit Court. Those cases are now before courts of appeals after district courts ruled both bans unconstitutional. And in recent weeks, Arizona Attorney General Tom Horne (R) appointed four ADF attorneys to be "Special Assistant Attorneys General" to help his office defend against two challenges to that state's ban.
A spokeswoman for Horne told ThinkProgress, "The ADF attorneys are experts in the field and have extensive litigation experience with these particular marriage-related claims. They will coordinate closely with the Assistant Attorney Generals who have been working on these cases to date, and who will continue working on them." She added that the ADF attorneys were serving at "at no cost to Arizona taxpayers," and that Horne, "while relying on the ADF attorneys' expertise and experience, retains the decision-making authority in the case."
From its founding, two of ADF's core battlefronts have been opposition to legal abortion and same-sex marriage, issues that have guaranteed continued financial support. But the U.S. Supreme Court's ruling last year on same-sex marriage closed down that legal front (although it helps bolster the argument, made often by ADF, that American Christians are a uniquely persecuted and marginalized group). Same-sex marriage opposition was only one plank of a general anti-LGBT platform:
The ADF has a record of sharp anti-gay bigotry. Its president, Alan Sears, co-wrote a rabidly anti-gay 2003 book, sold by the ADF, called The Homosexual Agenda: Exposing the Principal Threat to Religious Freedom Today. The book is filled with anti-gay diatribes and argues that the demise of anti-sodomy laws will lead to overturning "laws against pedophilia, sex between close relatives, polygamy, bestiality and all other distortions and violations of God's plan." Also in 2003, the ADF sent out a "prayer alert" that said overturning the laws would "be an affront to our Constitution, to our nation's heritage and history, and to God's Word." It filed an amicus brief defending anti-sodomy laws in Lawrence v. Texas.
In that light, transgender access to public bathrooms is one of the few arenas left open to fight in the courts. The U.S. Supreme Court hasn't issued any clear rulings on the real extent of gay and transgender rights, and it seems to me that one of the reasons why HB2 was so extreme—lacking even a "sincerely held religious belief" exception—is to push the court to rule definitively on whether LGBT people can claim equal protection under the law.
So you can find the fingerprints of ADF everywhere you look on the pro-HB2 side. Tami Fitzgerald, the vocal and visible director of the N.C. Values Coalition, is an ADF "allied attorney," one of thousands of lawyers who offer pro bono legal assistance on the organization's behalf. The main legal point man on national programs such as NPR's The Diane Rehm Show is Matt Sharp, one of three ADF attorneys who in late 2014 wrote school districts throughout the country to warn them, "[S]chools that allow students to use the restrooms, locker rooms, and shower rooms of their choice open themselves to legal liability for violating the fundamental rights of students and parents." [Italics theirs.]
A few months later, in response to a pending Colorado bill restricting transgender access to locker rooms, an ADF attorney testified that the state's expanded public accommodations statute "is dangerous to our children and to adults, particularly women." The ADF attached to his testimony a piece of model legislation, the "Student Physical Privacy Act," that presaged many of the arguments voiced by HB2's defenders: the expectation of privacy in public restrooms and locker rooms; the notion that gender is determined exclusively at birth by external anatomy; and that schools can make "accommodations" for gender dysphoric or transgender students by offering the use of single-occupancy bathrooms.
HB2's passage, and the resistance to it in North Carolina and beyond, has pushed the issue even further to the front of ADF's issues of the day. On the organization's web site is a landing page that heralds the "common sense" of "no men in the women's restroom" (but what about no women in the men's?), offering sympathetic citizens a form to sign a petition in support of HB2 under the heading, "Help Keep Women and Children Safe." Underneath it is a convenient donation button, "to help ADF defend people like you."