The Audacity of HopeWay
A new Charlotte mental health treatment center fills voids in care and geography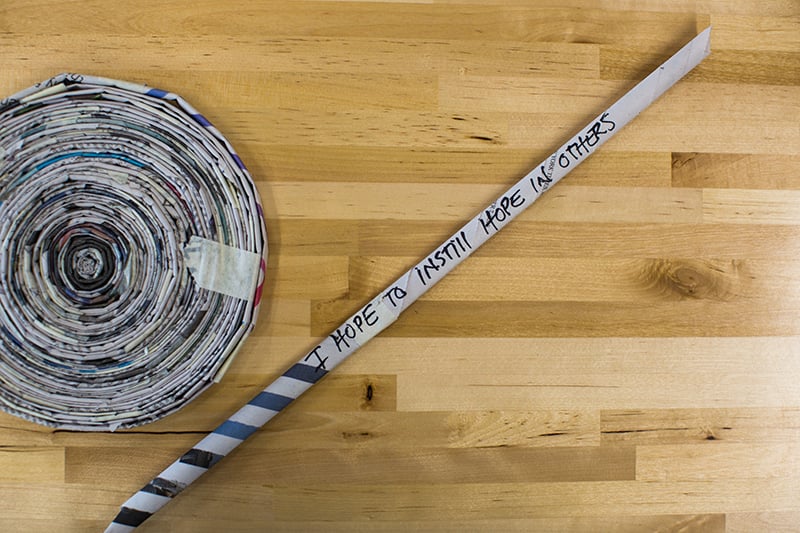 A FEW MINUTES into a tour of HopeWay, the only mental health treatment center of its kind in North Carolina, Dee Grano speaks up. It's a bright Thursday morning in early November, a few weeks before the south Charlotte facility is scheduled to open. Grano handles public relations for the facility, and our tour has landed in the center's art therapy room. Instructor Marianne Huebner and HopeWay's CEO and chief medical officer, Dr. Alyson Kuroski-Mazzei, are in the room, too. Sunlight falls on the work tables, sketchbooks, and pens in baskets. Nearby, a pottery kiln whirs, warming up.
"Let me say, as somebody trying to get reporters interested in mental health for many years, this is not something people like talking about," Grano says. "It's not something people like covering. It's not something some people think is important. It is challenging. Because stories are about people, and it's hard for people to share mental illness because it's so surrounded by stigma." The other two nod emphatically.
That stigma is a big part of the problem HopeWay is designed to solve, or at least ease. More than 230,000 adults suffer from serious mental illness—including schizophrenia, bipolar disorder and major depression, post-traumatic stress, and substance abuse disorder—within a 100-mile radius of Charlotte, according to the National Alliance on Mental Illness. The private and public sectors in Charlotte and elsewhere offer little for them. That largely leaves the matter to nonprofits and people such as William and Betsy Blue.
Bill Blue doesn't want to provide many details about his family member whose illness pushed him and his wife to found HopeWay. He allows that the woman first experienced a severe mood disorder episode in summer 2006. She suffered through another episode five years later and was hospitalized.
After she was released, she received very little in the way of post-acute care, revealing an enormous gap in the system. When people suffering from mental illness have to be hospitalized, they almost always just go home afterward, which places a huge burden on them and their families. That's what happened with Blue's relative. Essentially, the hospital just released her and wished her luck.
Blue was expecting a kind of way station between hospital and home, where patients could live if need be, continue their therapy and medication, and readjust to life. But the nearest treatment center for adults that offered those services was Skyland Trails in Atlanta. Blue, then an investment banking executive at Wells Fargo, was astounded.
"What we found was that post-acute care—and by 'acute care,' I mean hospitalization—it's there in form, but the substance isn't," he says. "So we just asked ourselves, 'Why can't Charlotte, a city with 7.4 million people within a 100-mile radius, have something like that?'"
Bill and Betsy raised money and looked for land. Private donors ended up contributing $27 million—including $2.5 million from Novant Health and $2 million from Carolinas HealthCare System—to support purchasing property and other start-up costs. A Realtor friend of Bill's tipped him off to a 12.5-acre plot of land off Sharon Road West and a 52,700-square-foot former school building. The freshly established HopeWay Foundation bought the property and building last year for $5.5 million, part of which was raised through tax-free bonds.
Betsy Blue helped design the renovation. The place has 36 private rooms for residential stays and room for 50 more day clients—adults only. The foundation is working to establish a $5 million endowment. Revenue from the endowment, coupled with annual giving, will contribute more than $1 million to help pay for what clients' insurance plans won't cover.
Clients will be given individualized plans for treatment, often involving a 45-day residency at HopeWay followed by partial hospitalization and outpatient programs. HopeWay will treat a variety of mental illnesses as a way to relieve pressure on hospital emergency rooms and act "as a step down for people who've been released from the hospital, so they don't have to go home and struggle alone," Kuroski-Mazzei says. "Folks need a lot more than that. Families need a lot more than that."
Something the statistics and context don't cover is just how nice HopeWay is. It's set on a gently rolling plot of land concealed behind a small business park. A wooded trail winds through a small valley behind the main building. The lobby is decorated with glasswork from North Carolina artist Kenny Pieper, and an aquarium. The building has multiple meeting rooms, classrooms, a library, and a working kitchen, where clients can learn to cook and, in the process, improve their diets and social skills.
"We're aiming for HopeWay to be the best way to get well and stay well. That's been our motivation the whole time," Bill Blue says. "What we really hope for—and this is a bit of a metaphor—is for this land to be transformed into a place of healing." He adds that his family member, the woman whose episodes got everything started, is on medication, happily employed, and "doing really well."
GREG LACOUR is a contributing editor for this magazine. Read his political coverage and other commentary in "The Buzz" section of this website.
---
HopeWay Foundation
1717 Sharon Rd. West
704-930-0130