The Bechtler Does It Again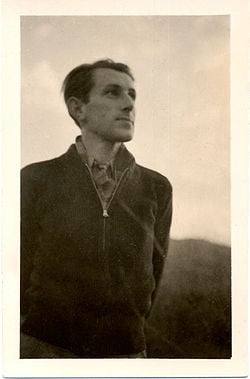 The Bechtler has led the way for marrying modern art with music. (The museum hosts frequent jazz and classical concerts in their gorgeous atrium.) Now, they're doing the same with modern architecture and film.
To explore the intersection of cinema and architecture, the cutting-edge museum is launching a film program in conjunction with the Charlotte chapter of the American Institute of Architects. The Architectural + Film program takes place the third Friday of each month. A cash bar cocktail reception begins at 6 p.m. Screenings are at 7 p.m., and galleries remain open on movie nights until 9 p.m.
The series kicks off Sept 16 with the Dustin Hoffman-narrated Visual Acoustics: The Modernism of Julius Shulman. Shulman has been called the "most important architectural photographer in history." He documented the rise of southern California's modernist architects including Frank Lloyd Wright and Frank Gehry. Local architectural photographer Tim Buchman leads the post-film discussion.
The film I'm most excited about in the series is a documentary about the uber-cool Rem Koolhaas. But, I have to wait until Dec 16 for that one …