The Best Art Museum You've Never Visited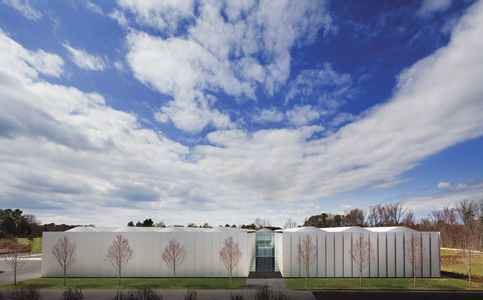 We're pretty proud of our new and renovated art museums here in Charlotte. But even if we don't like to admit it, the Southeast's top art museum is three hours up I-85, in Raleigh. The North Carolina Museum of Art is the state's best-kept secret.
To find a comparable collection of European and American art, you'd have to travel to Washington, D.C. Forget Atlanta. Giotto, Rubens, Andrew Wyeth, Winslow Homer, and Franz Kline — you name it, the museum has it; "from mummies to Monet," as a museum wag once put it.
Still not convinced? We've got eleven reasons to make the trip, one of which is the brand-new West Building, a light-filled space with a reinstalled collection and new contemporary works, plus a stunning set of Rodins. And get this — admission is free. —
The N.C. Museum of Art
2110 Blue Ridge Rd., Raleigh Tue-Thu, Sat and Sun, 10 a.m.-5 p.m.; Fri, 10 a.m.-9 p.m. Park open daily dawn to dusk. Free except for special shows. Information: 919-839-6262. Tickets: 919-715-5923. ncartmuseum.org.