The Best Books By Charlotte Authors in 2019
Our literary scene is growing. These local authors' books were some of our favorites this year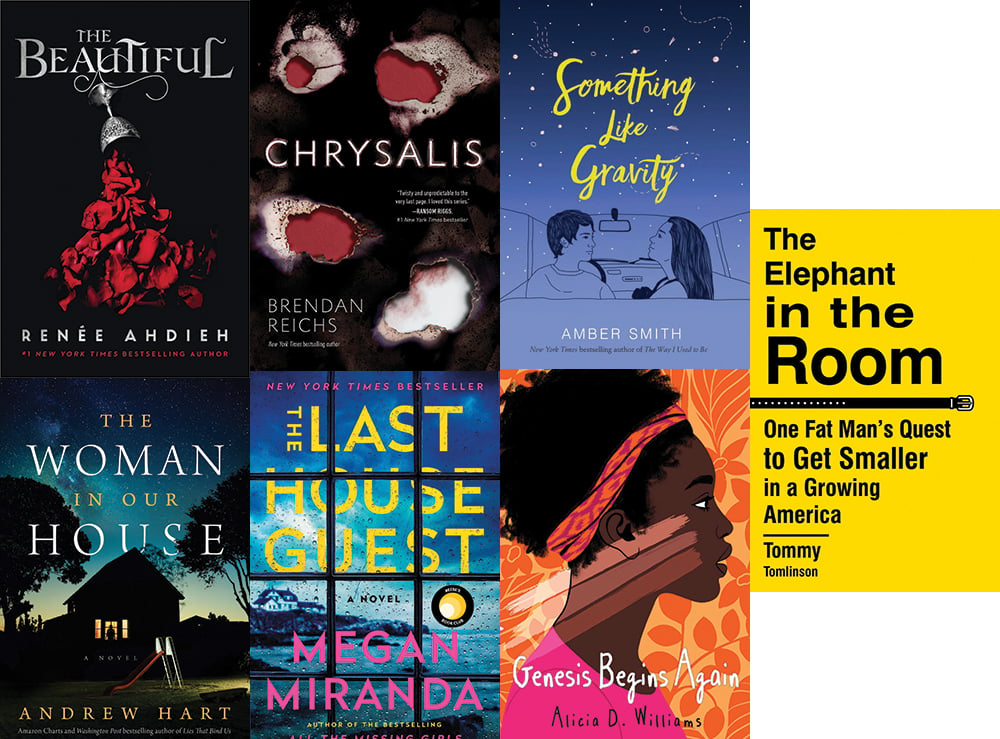 CHARLOTTE HAS NEVER BEEN A PARTICULARLY LITERARY CITY. Carson McCullers wrote a few chapters of The Heart Is a Lonely Hunter from a Dilworth apartment in the late 1930s, then departed for New York less than a year later. More recently, former UNC Charlotte professor Kathy Reichs penned more than two dozen crime novels, which spawned the Fox television series Bones. But with only a single independent bookstore and no major literary events, Charlotte has historically drawn fewer writers than smaller cities around the state like Asheville, Hillsborough, and Wilmington.
That could be changing. Main Street Books in Davidson has joined Park Road Books as a bustling venue for literary events. And a surprising number of Charlotte-area authors published new books in the past year, in genres ranging from young adult fantasy to adult memoir—including a few that garnered national attention. Here are Charlotte's best
books of 2019.
Genesis Begins Again
Alicia D. Williams Williams' moving debut novel is a young adult (YA), coming-of-age story about a 13-year-old girl named Genesis, whose own family teases her about the darkness of her skin. It's a powerful indictment of colorism, loosely based on Williams' own childhood in Detroit, where she was bullied by lighter-skinned girls. Williams teaches at Providence Day School in south Charlotte.
---
The Elephant in the Room
Tommy Tomlinson
A few years ago, Tomlinson—a former Charlotte Observer columnist and Pulitzer finalist—weighed more than 460 pounds thanks to a steady diet of Hardee's, Krispy Kreme, and Chips Ahoy. But his memoir is more than just a dramatic weight loss story; it's an inspirational look at the connections between food, family, and self-image that earned rave reviews in The New York Times and Rolling Stone. Tomlinson lives in Charlotte and hosts the SouthBound podcast for WFAE.
---
The Last House Guest
Megan Miranda
Miranda's third novel for adults hit The New York Times bestseller list this summer after Big Little Lies star Reese Witherspoon made it the August pick for her Hello Sunshine book club. Set in a resort town on the Maine coast, The Last House Guest is about an intense friendship between two women that ends in tragedy when one is found dead and the other is suspected of murder. Like Miranda's earlier work, it boasts a strong sense of place and a breakneck pace. Miranda lives in Huntersville with her husband and children.
---
Chrysalis
Brendan Reichs
Reichs' latest novel is the final volume of a science fiction trilogy. In the first two books, Nemesis and Genesis, a group of high school sophomores discover that their small Idaho town is hiding some big secrets, but Reichs has saved the most shocking twists for the finale. The son of Kathy Reichs, he lives in south Charlotte, a few miles away from the Montibello house where he was raised.
---
The Woman in Our House
Andrew Hart
Andrew Hart is a pseudonym for UNC Charlotte Shakespeare studies professor Andrew Hartley. In this thriller, a Charlotte couple hires a live-in nanny, and things start getting weird: Their children come down with mysterious illnesses, and they discover the nanny isn't who she claims to be. There aren't enough novels set in Charlotte, so Hart's latest is a welcome addition to a small but growing canon.
---
The Beautiful
Renée Ahdieh
A Tar Heel best known for her YA fantasy reimaginings of The Arabian Nights and Mulan, Ahdieh's new series is about vampires in 19th century New Orleans. As in her previous novels, Ahdieh works in plenty of romance, heartbreak, and stunning action set pieces. A member of Brendan Reichs' informal writing group, Ahdieh lives in Charlotte with her husband and dog.
---
Something Like Gravity
Amber Smith
In Smith's latest YA novel, two teens are brought together by a car accident. Maia grieves over the loss of her sister, while Chris has recently come out as transgender and copes with post-traumatic stress after an assault. Despite these tragedies, the two fall in love. Smith is also an artist and freelance art consultant who lives in Charlotte with her partner and advocates for more awareness of gender-based violence.