The Best Places to Sell Your Clothes
Get the rundown on where to take what items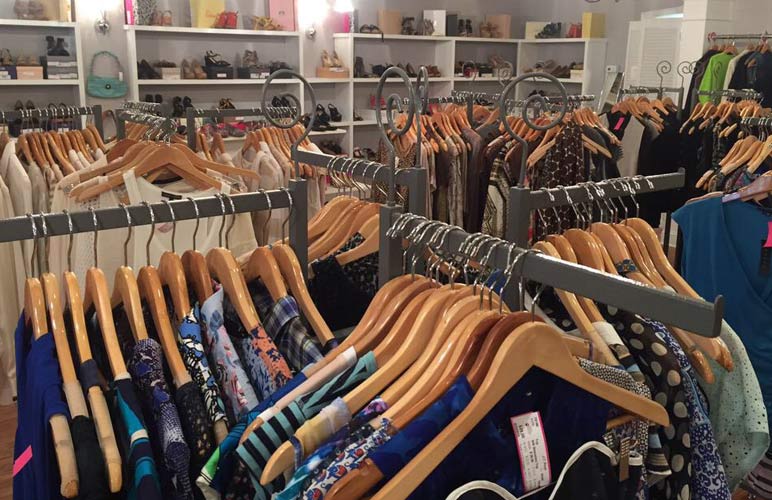 We're always weeding out our closets, editing down what we have to make room for new pieces. But what do you do with all the items that don't make the closet cut? Here are some great consignment shops in town, and some tips on how to have a great experience.
Consignment stores only take designer brands. Anything that is by a big box chain or a discount store will not be accepted. Those items would be great to donate to Goodwill or a local non-profit who helps out people in need.
Anything that has rips, holes, or pilling will not be accepted.
Get your items dry cleaned. Some consignment stores will only accept items if they have been dry cleaned, and with good reason.
Be realistic. You are not going to get what you paid for your item. Take the emotion out of a piece and know the consigner will be fair and wants to sell your items as much as you do.
Call before you bring go. Don't show up with truckloads and expect the clerks to drop what they are doing to handle your goods. Make an appointment so they can give your items their full attention.
Here are some local consignment stores that are great to work with:
JT Posh
My team consigns a lot of our clients' items at JT Posh. Mid-range brands sell really well here. You'll find Tory Burch, Lilly Pulitzer, Rag & Bone, etc., if you want to peruse yourself! 2400 Park Rd., Ste. 2A. 704-375-1334.
Summerbird
Located right on East Blvd., they share a space with a men's consignment shop, Revolve, where we consign our male clients' items. 1222 East Blvd. Summerbird: 980-613-8395; Revolve: 704-817-7845.
Sweet Repeats
This store is one of the longest-standing consignments in Charlotte. If you have something that is truly high end—like Chanel, Louis Vuitton or ODLR—take it here. These ladies have shoppers that crave luxury and know they carry the goods. The store also sends out brand-specific emails, meaning if there's a brand you love and something new comes in, you're first to know. 300 East Blvd., Ste. 2. 704-372-0002.