The Best Shirts to Stay Cool
Beat the heat with these breezy choices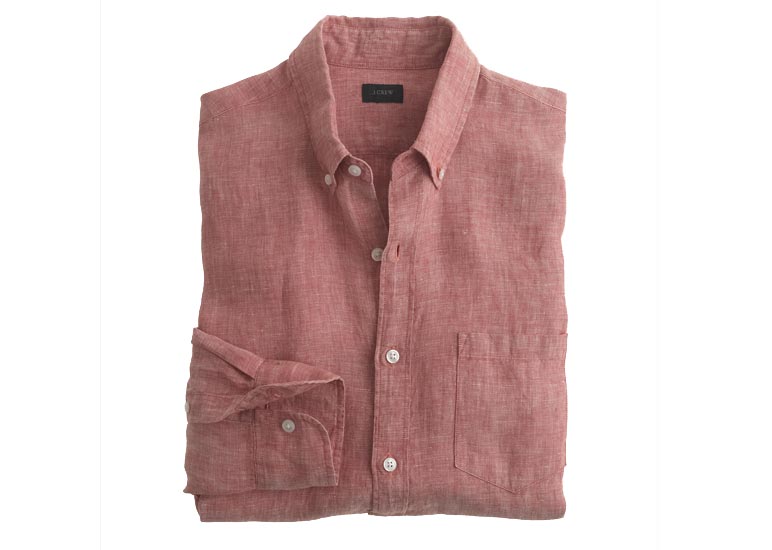 In one of the fashion world's weird quirks, retailers are already getting excited about fall colors and fabrics. Some have even started to slowly sprinkle fall items into their stores. Meanwhile, back in the real world, it's hot. Our temperatures have been in the 90s every day for more than two straight weeks. I'll pass on fall styles for now, thanks. All that interests me is how to stay cool.
As Charlotte continues to sizzle, turn to linen as an easy way to keep from overheating in style. The gauzy fabric is highly breathable, and lends an effortless, casual vibe to your look. Linen wrinkles easily—but don't stress about it. Here's where to buy this shirt made for summer.
J.Crew
Slim Delave Irish Linen Shirt
$79.50
Jack Spade
'Hatton' Trim Fit Stripe Short Sleeve Linen Sport Shirt
$128
Available at Nordstrom.
Ralph Lauren
Slim-Fit Linen Estate Shirt
$98
Available at Belk.
Billy Reid
Copper Popover
$225