The Best South Charlotte Bars for Post-Wells Fargo Championship Drinks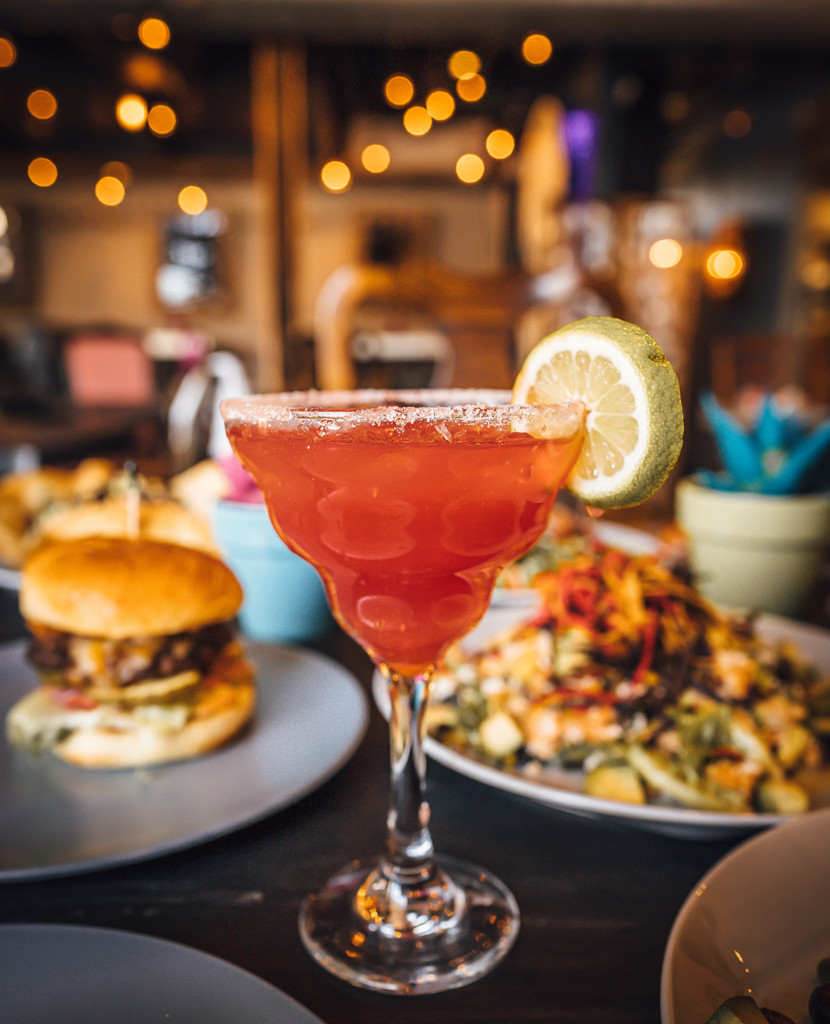 AFTER GOLF-CLAPPING and holding your umbrella high at Quail Hollow Club, you deserve a bit of a break. We've taken the hard work out of finding south Charlotte's best drinks for an evening out. Here's our list of the top nine spots.
Dogwood Southern Table
Tucked away in SouthPark, you'd have a hard time finding this place if you didn't know about it. But you should most definitely know about this place. It's an elegant restaurant with a come-as-you-are feel. The Barkeep's Call is a favorite of ours. Choose your liquor base and your style, and the bartender will serve you something really nice. Also, if you go there and don't order the boiled peanuts appetizer, did you even go there at all?
The Cowfish
The Cowfish is what happens when you combine sushi and hamburgers. This spot near SouthPark Mall is notorious for having a wait, so do prepare accordingly. Nature's Candy is the perfect drink for post-golfing evenings. It's a blend of Mezcal, Grand Marnier peach, local honey, and peach iced tea. It's the South in a glass.
Paco's Tacos and Tequila
When the name of a restaurant also includes "Tequila," you should be sure of what to order when you arrive. The pineapple mini margarita is a must-drink. Enjoy it with a side of chips and salsa. Salud!
Corkbuzz
If you're more of a wine enthusiast than cocktail-lover, this is your SouthPark spot. The drink menu here is 27 pages long, so take your time perusing. Glasses of wine range from $11 to $50 and bottles range from $29 to … $4,000. Perhaps this is best saved for an evening of celebration.
Duckworth's
This is technically a bit north of SouthPark, but Duckworth's beer list deserves a look. You can choose a beer based on specific brewery, region, or type of brew. They take beer seriously here, so kick back a few local beers post-putting.
Village Tavern
You know that phrase, "Don't judge a book by its cover"? The same could be said for this place's exterior. Don't let it fool you. Go inside–or better yet–outside to this enormous and beautiful patio. The wine, beer and cocktail lists are substantial here, but we love the inclusion of "interesting reds" on its wine list.
Pink Cactus
This SouthPark newcomer has a robust drink menu and food menu. For fun and tasty sips: the Watermelon Jalapeno Margarita, Burnt Sugar Old Fashioned, Prickley Pear Mojito, and others are available.
Baku
Baku is an Asian-inspired trendy spot just across the street from SouthPark Mall, and you shouldn't miss it. Aside from the food (the kimchi side is one of the most beautifully plated foods in the city), the cocktail list is extraordinarily unique here. Consider the lychee martini, the Manchurian mule (made with Absolut Orient Apple vodka and yuzu syrup), and the sake colada among its long list of cocktails.
Jared Misner is a writer for this magazine. Contact him at Jaredsmisner@gmail.com.