The Blue Taj Opens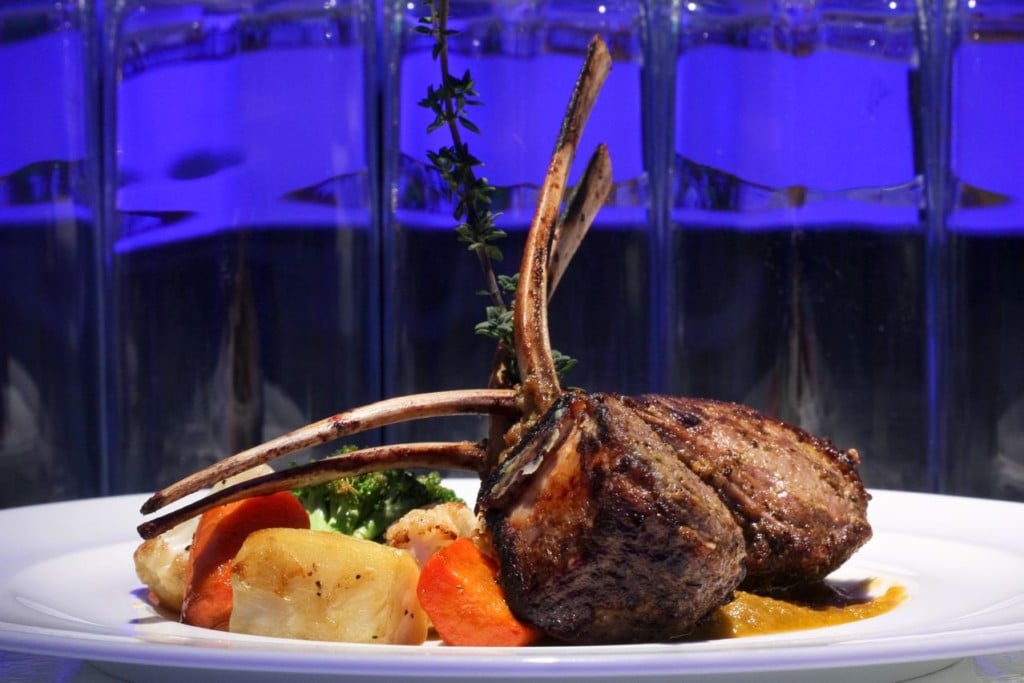 Pannu Singh and Mel Oza, the same team who brought us Copper in Dilworth, have just opened The Blue Taj in Ballantyne Village. The new spot features Indian food (which, if it's anything like that at Copper, will be worth the trip south), as well as Thai, Chinese and Latin fare.
The menu features a mix of exotic entrees with comfort food prepared by chef de cuisine Kuldeep Gill including rosemary-garlic lamb chops (pictured), scallops-sichuan peppercorn sofrito, slow roasted Norwegian salmon, and cider braised pork shoulder. Some menu selections, such as a seafood medley, can be order simmered, braised, or stir-fried, depending on your taste for the evening.
While I haven't had the chance to visit yet, I'm most intrigued by what the press release describes as "The Bubble Bar," a back section of the restaurant that "is a glowing tribute to 1960s mod style, drawing inspiration from such witty interpretations as the Austin Powers movies and even featuring a clandestine 'Secret Table 13' tucked into a corner." Ok, I'll bite. I can't wait to see this "Secret Table 13."
Check out The Blue Taj for yourself. It's open for lunch and dinner and is located at 14815 Ballantyne Village Way. It can be reached at 704.369.5777.