The Bride's Guide To The Big Apple 1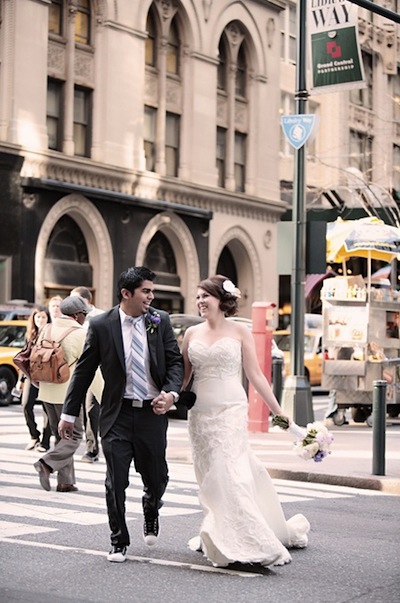 The calm before the storm… Save the spare showroom appointment or two tomorrow, come Thursday, I'll be joining the ranks of editors around gleaming white runways to witness the latest bridal confections from all my favorite designers. Having spent more than my fair share of time in this sprawling city, I've most definitely perfected my role as tour guide. So, in honor of my latest trek to the Big Apple, I've put together a city guide with all the best spots for all of my lovely brides to-be. From late night dessert to wedding dress heaven, I've covered it all.
Chicest hotel
The Standard, High Line
Best public park
Central Park (be sure to see Bethesda Terrace–and also get lost for hours on purpose)
Best bridal salon
Bergdorf Goodman (hands down, most helpful, down-to-earth and attentive associates–and no big box effect like at Kleinfeld's)
Jewelry for the dress
Henri Bendel (don't miss the House of Lavande section)
Spot for afternoon cocktails
BG- Bergdorf Goodman
Best museum
Frick Collection
Restaurant with a view
Perry St.
Taste of Old New York
La Grenouille
The most delicious pastries
Pasticceria Rocco
Non-Starbucks coffee joint
Culture Espresso
Brunch spot
Cookshop
New York pizza
Artichoke Basille's
Dinner with the future in-laws
Scarpetta
For a piece of the South
Brother Jimmy's (started by a Carolina grad–great BBQ and this one is the official game watch location for NCSU alumni)
1485 2nd Ave.
After-work drinks
The Campbell Apartment at Grand Central Station