The Burden of Incumbency
Polls show U.S. Senate primary headed for runoff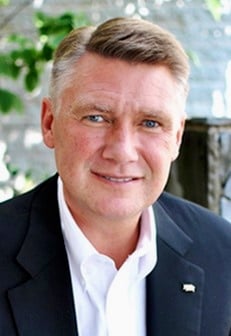 A few weeks ago, I'd have bet even money that Thom Tillis would win the Republican primary for U.S. Senate outright on May 6. But increasingly, it's looking like the primary will determine only who'll face Tillis in the July 15 runoff.
I know—the polls have been showing this for months. But I thought Tillis's name recognition and giant edge in campaign funds would have helped him pull away by now.
It hasn't happened. The results of a pair of recent polls indicate that Tillis probably won't top the 40-percent plurality he'd need to avoid a runoff.
The first, a Survey USA poll conducted for Time Warner Cable News, shows Tillis leading the eight-candidate pack with 23 percent of likely Republican voters, followed by Greg Brannon at 15 percent and Mark Harris at 11, with 34 percent undecided.
Yesterday came the Public Policy Polling entry, which shows what the last few PPP polls have—that the primary race is pretty tight. PPP shows Tillis with an even smaller lead: 18 percent to 15 for Brannon and 11 for Harris. This poll, like Survey USA's, shows 34 percent undecided, and it's hard to imagine Tillis winning most of those.
Both polls indicate that Democratic incumbent Sen. Kay Hagan would lose a tight race against any of the GOP candidates if the election were held today; Survey USA shows Hagan trailing Heather Grant and Ted Alexander, each of whom earned 6 percent support among Republican voters polled. I don't know how much stock to put in that. If Brannon or Harris managed to pull the upset in the runoff, the conventional wisdom would lean toward Hagan, who's raised more than $7 million already.
But this isn't really an age for conventional wisdom, is it? It's not really an age for incumbents, either. Outsider candidates have always been attractive but seldom managed to win important races—until recently, when it seems every election cycle produces a fresh batch of People You've Never Heard Of headed to D.C. with a copy of the Constitution and a vow to shake the place up: Rand Paul, Ted Cruz, Barack Obama, for that matter.
For the record, I still think Tillis would win a runoff, and that the election in November will be a tight one. But it's one of the weird contradictions of American politics in the new century that, just as the Supreme Court is clearing the way for rich people to literally buy elections, underdog candidates can make this much noise with a couple of dimes in their pocket.