The Canker In the MetLife Rose
Turns out those 'high-paying' tech jobs aren't as choice as we thought for the Queen City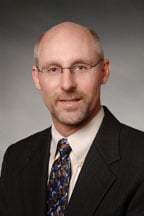 I'll go ahead and stipulate that jobs are better than no jobs. The question is what you're giving up to get them.
So to MetLife, and what they're going to pay people, and the natural reaction given Thursday's revelations about average salaries for those 2,700 or so workers: We gave up nearly $100 million for this?
On Monday, MetLife spokeswoman Meghan Lantier told the Observer the Charlotte jobs will pay about $58,000 on average, while the Cary jobs would pay roughly $80,000 on average. Lantier on Wednesday revised the Cary number, saying those jobs will pay $112,000 on average, nearly double the Charlotte figure.
At $58,000, the average Charlotte salary will be just barely above $57,144, which the N.C. Commerce Department says is the average wage for Mecklenburg County.
In Charlotte, the company plans to hire people for the division that sells individual life insurance policies and annuities, said Eric Steigerwalt, executive vice president of U.S. retail for MetLife, who is moving to Waxhaw to oversee the Charlotte hub. A variety of positions are expected to be housed in the Charlotte hub, including those in sales, product development, marketing, finance, compliance and legal.
MetLife hasn't disclosed the full range of its Charlotte salaries.
MetLife can receive up to about $89 million in state incentives, including $87.2 million in a state Job Development Investment Grant. To qualify for the incentives, MetLife must pay its N.C. workers an average salary of $65,513. The company has said its average N.C. salary will be about $80,000.
The company also has been approved for $2.9 million in incentives from the city of Charlotte and Mecklenburg County.
This is, sadly, how these things work nowadays, so I'll refrain for now from ripping too harshly into local and state officials who are having to compete with South Carolina, Texas and Tennessee for the jobs the Northeast and California are shedding.
But these are what diminishing returns look like. A $58,000-per-year salary average is nothing to write off, but neither is an incentive deal that lets MetLife skate on a monster chunk of its taxes — and as the competition among low-tax states increases, the offers will get sweeter and sweeter, the packages less and less attractive, the jobs less and less lucrative.
If these are the good, high-paying, high-tech manufacturing jobs emphasized by Gov. Pat and his economic development crew, we're looking at an even lower return on our public investment than we feared.