The Case for Colorful Kitchens
White cabinets and backsplashes aren't the only way to create a timeless look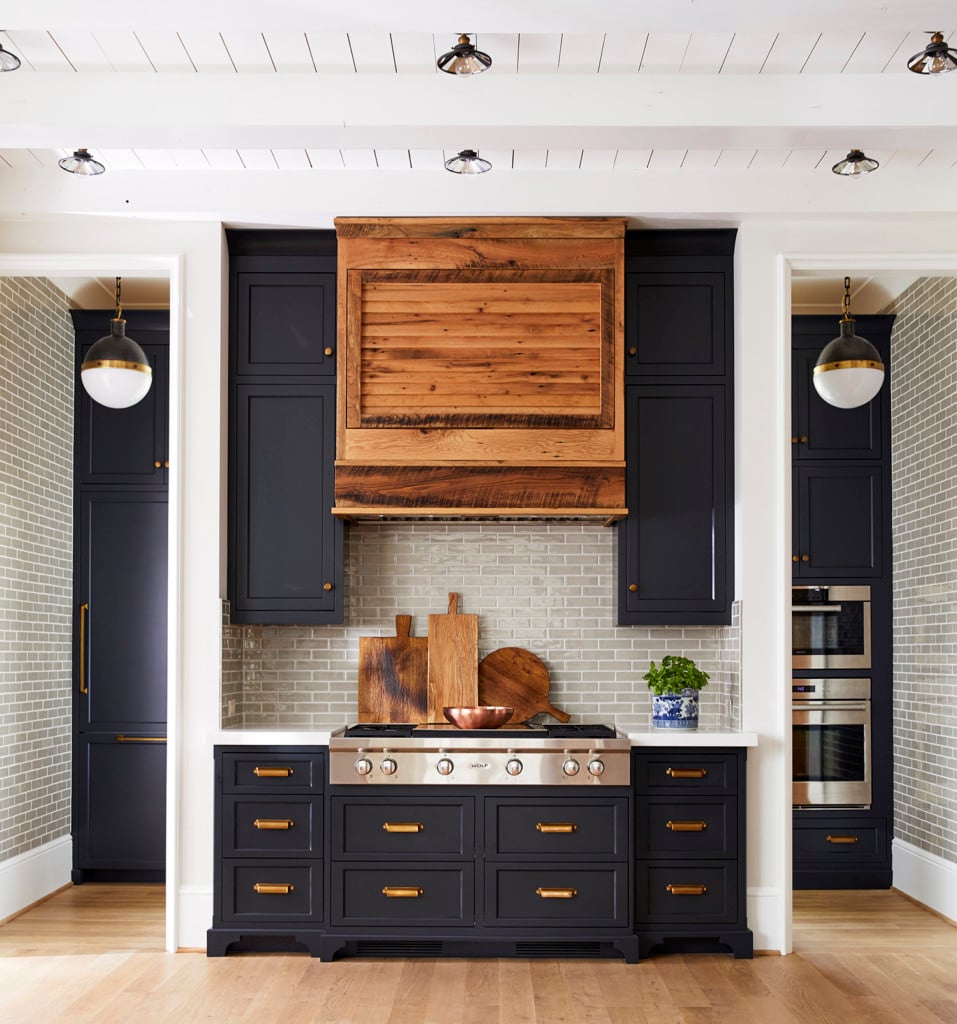 Bright. White. Airy. Sound familiar? They're popular descriptions of kitchens these days, and the all-white trend has made it difficult for homeowners to envision any other type of cooking and entertaining space.
But bold colors are making a comeback.
Mary Ludemann, the owner and principal designer of Fort Mill real estate developer New Old, says people shouldn't be afraid of adding color to their kitchens—glossy black cabinets or a jade tile backsplash, for example. Both kinds of updates can be tweaked later on if a homeowner's preferences pivot.
"Painted cabinets can always be painted again," Ludemann explains. "Backsplashes are super easy to change out, and if you'd like a fun pop of color but aren't ready to take the risk of painting your cabinets a bold color, try the backsplash first.
"You just can't go back to stain," she says.
Since many people choose white kitchens for an enduring design, Ludemann says it's worth noting that non-white kitchens can be just as long-lasting. "I think dark, moodier colors, as well as neutrals, are very timeless," Ludemann says. "Just take a look at European kitchens for inspiration… It's all about the details, the mix of texture and materials, that makes a kitchen timeless—not the color."
And as far a choosing a color goes, Ludemann says to trust your gut: "Pick a color that suits you, and spend time on your other selections—countertops, floors, hardware, plumbing fixtures, et cetera—so they all blend together and complement each other."
"Your kitchen is your happy place," she continues. "It should feel like you, and be very welcoming."