The Charlotte Music Scene 2014 (In Words and Sound)
Charlotte's rich music history deserves recognition, but so does its present-day music. These 19 acts or individuals range from performers to producers, from fresh faces to local legends, and they represent the varied, current sounds of the city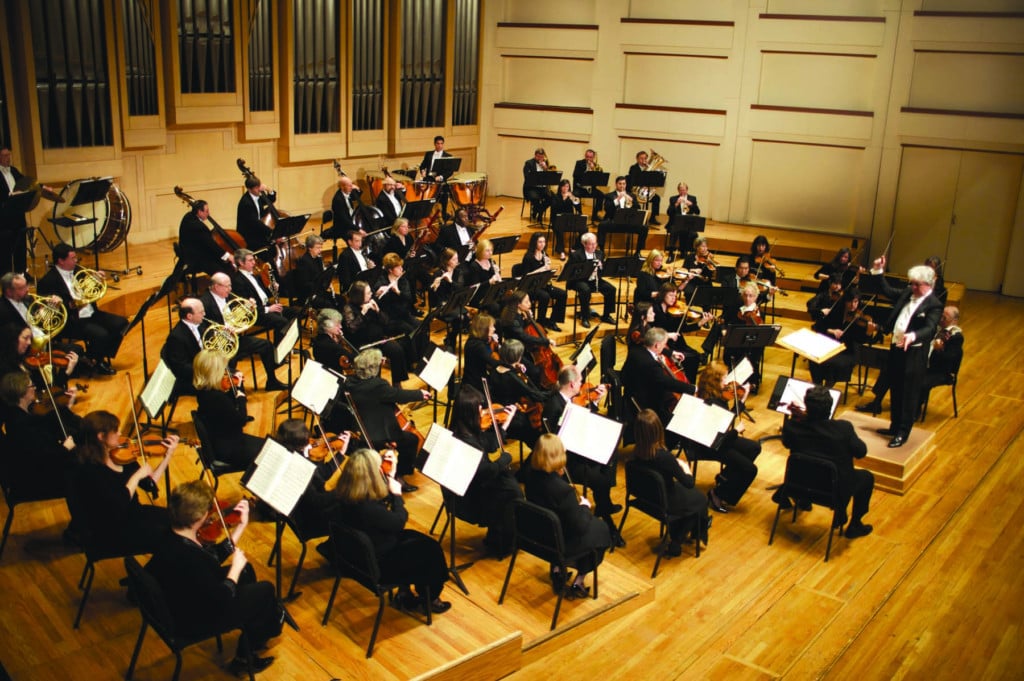 COURTESY
The New Familiars alternate the frontman from song to song, producing a sound that shifts back and forth from roots to rock and roll.
Before the Grammy performances—before they turned folk rock into arena rock—the brothers were locals on the rise. Charlotte magazine even put them on the cover of the 2005 music issue, and it turned out to be prophetic (not to pick our own banjo).
The Avetts evolved but never ditched the punk-laced acoustics entirely. They've added members but haven't deleted the signature harmonies. The main difference is the audience, from the back patios of the early 2000s to today's 20,000-seat arenas. Their eighth studio album, Magpie and the Dandelion, reached the top five on the Billboard 200.
The affection from their home region persists, as the Avetts return for shows like the New Year's Eve extravaganza at the Time Warner Cable Arena last month, continuing their tradition of ringing in the calendar change in their home state.
That intimacy comes out in each show's quieter moments, when the arena seems to shrink and become one big patio.
A decade ago, the R&B singer was touring to support his breakthrough album, Comin' From Where I'm From. The "where" in that title is, of course, Charlotte, as the soul artist's roots can be traced back to South Mecklenburg High School's celebrated choir. That first album received three Grammy nominations, and the singer's career climbed through high-profile collaborations and television appearances.
Since then, Hamilton's work has appeared on soundtracks for Django Unchained and The Best Man Holiday. His signature, weathered vocals recently appeared on the first single ("Say That") of Leela James's new record, due out this year. And although his songs have taken him around the world, Hamilton continues to give Charlotte more than the occasional shout-out. His "Big Payback Week of Service," a project that tackles homelessness, hunger, and education in Mecklenburg County, marked its second year in 2013, and he was recognized for his efforts with the declaration of Anthony Hamilton Day (February 27). Read a Q&A with the singer here.
If you frequent uptown at night, you've heard Brass Connection. The group's inescapable sound filters throughout the streets. The band is often found just outside the Knight Theater or Belk Theater with energetic renditions of your favorite hits from yesterday, such as Montell Jordan's "This Is How We Do It" or the Temptations' "Sugar Pie, Honey Bunch."
The band of buskers is a family affair. Founder Bill Jones started the group with nephew Mike Taylor. Children of both men, ranging from middle-schoolers to young adults, regularly join the bombastic sets. Brass Connection started simply, as a way to make money, and now members reign supreme as the city's premier street performers. The vibe is most infectious when the crowd joins in, breaking out its wedding-reception moves to Bell Biv DeVoe. Most often, concert-goers briskly walk to their cars after a show uptown. But when you pause to take in Brass Connection, you might find yourself standing there six or seven songs later, having just seen your second show of the evening.
COURTESY
The Charlotte Symphony Orchestra was established in 1932.
In 1932, Spanish conductor Guillermo S. de Roxlo picked up the baton to lead the original 15 musicians of the Charlotte Symphony Orchestra. The group's 11th director is Christopher Warren-Green, who took over in 2010.
KnightSounds, sponsored by the John S. and James L. Knight Foundation, strives for a new symphony experience, introducing multimedia, lights, and even beer into the equation. Lollipops is geared toward children and adults who want to be kids again for a night. Pops and Summer Pops highlight mainstream selections, from the Billboard charts and Hollywood scores. And the Classics series' traditional route is implied by its name. It all adds up to a cornerstone of Charlotte music.
Lonnie Davis's sense of jazz comes from her New Orleans background. That's her native city, where she was first drawn to Dizzy Gillespie and Miles Davis—and her percussionist husband, Ocie. That's also where she first picked up the flute.
And then came Hurricane Katrina. The Davis family was displaced, and after hopping around, ended up in Charlotte. Davis is still an accomplished performer, but she doesn't focus solely on her own music. She also guides the Jazz Arts Initiative, which she cofounded with her husband. The nonprofit is committed to educating and fostering the talents of young performers in the Charlotte area.
The initiative, dating to 2009, brought a new monthly jazz event to the area. The Jazz Room gives burgeoning musicians a place to play, and it serves as an outlet for the Davises—Ocie paid homage to Buddy Rich in a September performance. Dive deeper into the Davis family's story here.
"Open up your lungs and hear my soul."
The revealing line from Farrar's song "The Reasons" comes from a man who wants to be heard, as he aims to usher in the new era of socially minded music labeled "Cult Rap."
Farrar has emerged as a leader in Charlotte hip-hop, dubbing his latest records The Patriarch and The Patriarch II. He's bolstered by his "family" (a term Farrar prefers to "fan base"), but peers are taking notice too. That's been fruitful for collaborations with big names in alternative hip-hop—Flosstradamus, Shady Blaze, and Ryan Hemsworth among them.
You won't find Ramseur on a stage anytime soon. He doesn't know how to fret a G chord, or any chord. Yet his presence in the Charlotte music scene is undeniable. He's gone from venture capitalist to record company owner, and then he became the manager who helped the Avett Brothers become superstars.
Ramseur, again in the role of manager, took on Carolina Chocolate Drops, a Durham act that won a Grammy in 2010 for Best Traditional Folk Album.
Ramseur is known as a man who can build, who can create followings in new markets. And of course, he knows how to spot talent. Although he still works out of Concord, the bands he's managed are traveling the world.
The Bechtler Museum of Modern Art's monthly music event, Jazz at the Bechtler, may change its theme monthly, but only one band is responsible for its diverse offerings: Ziad Jazz Quartet. Saxophonist Ziad Rabie leads friends into a different era or subject for two performances each month. In February, the theme is love, March pays homage to Stan Getz, and April takes a turn toward Gypsy jazz.
Educated at Wake Forest University, Rabie has made a career of adapting to any style of jazz. Straightforward, classic jazz, avant-garde, soul, Latin, or free jazz—he'll play it all, using an alto, tenor, or soprano sax. In a genre that hails improvisation, Rabie is a man who comes prepared.
With its soft-to-loud dynamics and anthemic choruses, Flagship sounds like U2, and its chill-inducing, mixed-media live show stokes comparisons to Springsteen. The group's first self-titled, full-length album was released last fall, and the band premiered the record to a packed Neighborhood Theatre in NoDa.
Sharing the stage with acts like Metric, Flagship continues to rise in the indie-rock ranks. The band contributed a track to the Queen City Compilation, but for the true Flagship experience, you'll have to see the band live.
Dover once fronted the 1990s Americana group Rank Outsiders, but under her own name, she's embraced soul and country too. With a voice that recalls Bonnie Raitt and Stevie Nicks, Dover brings both introspection and classic narratives of lost love to her songs.
The Big Love is lead multi-instrumentalist and longtime collaborator Eric Lovell. Lovell makes it a point to include world instruments, from the djembe to the sitar.
Gigi Dover – "Gypsies"