The Circus As It Was Meant To Be Seen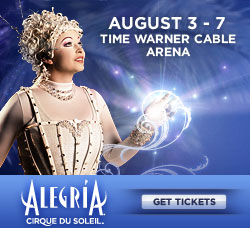 Cirque du Soleil showed us all that circuses can consist of people contorting their bodies into unbelievable poses. Not, you know, wild animals that have been beaten into submission performing for our amusement. What the Cirque acrobats and gymnasts can do is more amazing (and, more humane) than watching lions jump through flaming hoops.
One of the greatest shows on earth is in town Aug 3-7. Details, showtimes.