The Coal Ash Bill's Three Big Loopholes
Where the long-awaited Coal Ash Management Act falls way, way short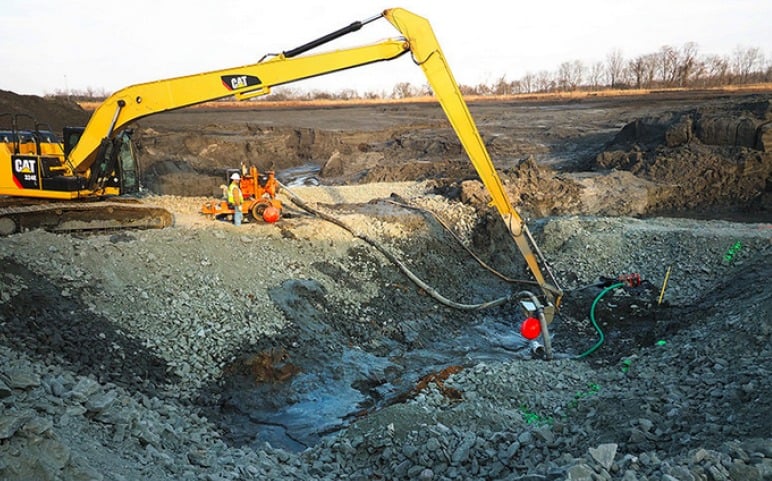 The Coal Ash Management Act of 2014, which the Senate ratified Wednesday, contains a host of loopholes that grant Duke Energy a ton of time and discretion to fix an urgent environmental problem in North Carolina. Here are the three biggest:
1. The bill sets a deadline of Dec. 31, 2019, for Duke to close its high-risk coal ash sites, and the definition of "closure" includes an option to transfer the ash to industrial or municipal dumps instead of lined landfills, the safest method. For sites judged intermediate or low risk, the company has until the end of 2024 and 2029.
2. The bill also gives Duke until the end of 2019 to convert its coal plants to dry ash storage instead of the slurry in ponds, the kind that ruptured on the Dan River in February and which pose the greatest risk to streams, rivers, and lakes.
3. The bill creates a Coal Ash Management Commission empowered to prevent Duke (or any other company) from forcing ratepayers to pay for cleanup after a coal ash spill unless—and it's a big "unless"—"the Commission determines the discharge was due to an event of force majeure," or an act of God. We'll see how that particular clause in the law plays out, but pardon me if I suspect that commission members will apply the broadest interpretation to "acts of God" when the time comes.
"I am proud of my colleagues for following through to deliver the most comprehensive, aggressive and science-driven mitigation plan in the entire country," Senate leader Phil Berger—who lives and works in the town, Eden, where the Dan River spill occurred—said after the vote.
The catch? It's the only one. It's nowhere near good enough.