The Conversation Issue: How to Solve It
Policy experts explain how they would address four of the main factors that contribute to Charlotte's lack of economic mobility, and one major philanthropist talks about how to give back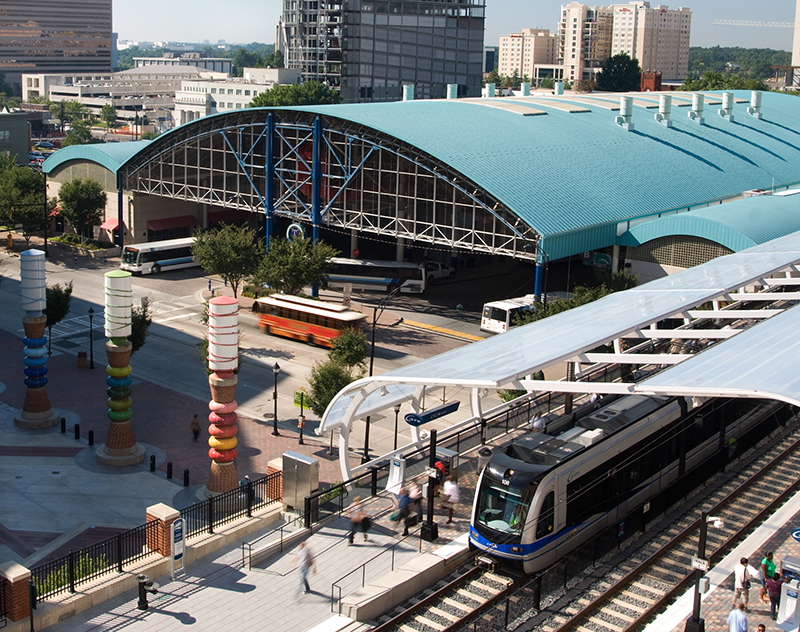 INCOME INEQUALITY
A higher minimum wage would help, but it's against state law
The most obvious way to help people escape poverty is for employers to pay them more. But North Carolina law prohibits cities and counties from raising the minimum wage, or even requiring a living wage for workers whose companies receive city contracts. Republican legislators have argued consistently that raising the minimum wage would hurt employers and eliminate jobs; a bill last year to raise the statewide minimum wage from the federal level of $7.25 per hour to $8.80 died in committee.
That means cities in this state can't follow the lead of cities such as Los Angeles, Seattle, and San Francisco, which are gradually moving toward a $15-per-hour minimum wage. All Charlotte has been able to do is give its own employees a raise. For this fiscal year, the city is paying its lowest-wage, full-time workers, most of whom work for Solid Waste Services, about $13 per hour.
But Charlotte should keep pushing for higher wages, says Gene Nichol, a law professor at UNC Chapel Hill and former director of the university's now-defunct Center on Poverty, Work, and Opportunity.
Nichol and some of his law students recently interviewed several low-wage earners in Charlotte as part of a joint project with the nonprofit Crisis Assistance Ministry. While social service agencies provide clothes, rent money, and help with utility bills, what clients really want is a livable wage.
"We have one of the lowest minimum wages of any developed country—$7.25 an hour, even though no one thinks you can support a family on $7.25 an hour," Nichol says. "These people are asking, 'Why is it thought acceptable to pay me a wage in which I'm going to live right at the edge of homelessness?'"
The one realistic solution, Nichol says, is to make the legislative case for higher wages consistently over years, maybe decades, until the tide of public opinion sways. Cities such as Charlotte can determine what city workers earn. Community activists and city officials can make it a priority and seek public support from nonprofit, faith, and corporate leaders.
But it's important to remember that even a minimum-wage hike would merely crack the door to economic mobility. "Even if Charlotte could make some changes over the long haul, you'd still have thousands of people working every day for subsistence wages," Nichol says. "You would still have thousands and thousands of people living at the edge of desperation, and I think a great city like Charlotte deserves better." —Greg Lacour
​
HOUSING
The number of affordable homes for low-income renters is shrinking
Without a stable home, it's nearly impossible to land and keep a job, further your education, seek job training, or do much else to improve your situation. Charlotte is a city of new apartment complexes that sprout like toadstools after rain but increasingly price out the people who need affordable homes. The higher-end apartment boom of the last few years—with more than 12,000 apartment units under construction and another 13,000 proposed, according to a September 2015 report by apartment market research firm Real Data—has not solved the problem.
From 2000 to 2013, the number of homes that extremely low-income renters (households earning no more than $19,550 a year for a family of four) could afford in Mecklenburg County shrank from 32 per 100 renters to 15, the Washington-based Urban Institute reported in June. This finding was part of a larger report examining the "affordability gap" in 100 counties across the country.
"What's happened in Charlotte is a doubling of the population as the number of available units was basically cut in half," says Erika Poethig, the institute's urban policy director. "Need up; supply down." No county in the United States has enough units for extremely low-income renters, but the gap is widening—especially in fast-growing Southern cities such as Charlotte, Atlanta, and Orlando.
A host of factors locally and nationally—wages that lag behind the cost of living, the destruction of public housing units, overall demand for housing to keep pace with growth, and the not-in-my-backyard syndrome—has created the problem. For the past five years, a city-county coalition in Charlotte has been trying to solve it, with some success.
In 2010, the two local governments created the Charlotte-Mecklenburg Coalition for Housing, a group dedicated to studying and developing strategies for curbing homelessness and addressing the lack of affordable housing. Now called the Housing Advisory Board of Charlotte-Mecklenburg, it's helped place more than 500 chronically homeless people in permanent housing, and developed a centralized information system that allows for more precise tracking of data. The group also convinced the City Council and the North Carolina Housing Finance Agency to approve more than 900 units—which are now under construction or complete—to serve households earning 60 percent or less of Charlotte's median household income of $53,274. But the market has boomed more quickly than the fixes have taken effect.
"The problem is that, at the low end of the housing marketplace … private-sector housing does not exist for low-wage employees, and housing subsidy dollars are finite," says Ken Szymanski, who served as chairman of the advisory board last year and is director of the Greater Charlotte Apartment Association. "We've been fortunate to see a surge in non-traditional sources of money to support housing, including the local faith community and the philanthropic community. But the resources don't match the need."
In general, he says, the private housing market is of no use to households that earn less than 30 percent of the median income, which in Charlotte translates to $15,982 a year. They can't afford apartments without housing subsidies, and only about a quarter of extremely low-income renters receive any kind of assistance. That results in what he calls the "couch homeless," people forced to stay with friends and family because they can't afford homes of their own.
Addressing the problem will require commitment from public, private, and nonprofit organizations. Plus, Szymanski says, city officials will need to examine data to try to predict which households are most likely to fall into homelessness. When officials have a better idea, they can prioritize more projects, such as a recent 70-unit affordable apartment complex in the Cherry neighborhood near uptown.
"What happens to evicted households when they don't have sufficient resources to reside elsewhere?" Szymanski asks. "We ought to find out."—G.L.
SCHOOLS
Racially isolated schools hurt students' chances of earning more later in life
The 2014 Harvard-UC Berkeley study, "Where is the Land of Opportunity?" identifies racial segregation and school quality as two major factors in economic mobility. They're interconnected—when schools are populated mainly by poor, minority students, they're more likely to provide a lower-quality education, and their students have a lower chance of escaping poverty.
It's a phenomenon achingly familiar to Charlotteans. For the past 17 years—since a 1999 federal court order ended three decades of racial desegregation efforts—Charlotte-Mecklenburg Schools have grown increasingly segregated by race and class. The "achievement gap" between poor, minority students and their more privileged, white counterparts is growing.
The local school board recognizes the problem and expects to vote this spring on a new plan for deciding which students attend which schools. Guiding the board's assessment, which began in the fall, are data compiled by Amy Hawn Nelson, director of social research at UNC Charlotte's Urban Institute. Nelson says the Harvard report "knocked a lot of civic leaders off-kilter in terms of what was going on."
Addressing the new segregation will take "community will and political will," she says. "This is not about white flight. It's about the flight of families with options. It will break our community if we do not do it well."
Research and the experiences of other school systems suggest that forced busing—the desegregation approach that lost public support in the 1990s—isn't the solution. Rather, the answer is a nuanced combination of solutions that enlists broad-based support from public, private, and nonprofit sources.
Nelson says solutions may include expanding partial magnet schools, which offer one or two specialized programs for advanced learning. Full magnet schools tend to draw the best students away from their neighborhood schools and worsen the divide, her research shows. Another solution could be changing the way CMS decides on new school sites to account for demographic changes. In years past, CMS often located schools "where there was free or cheap land, rather than where was the best site for children," she says.
Those are only two of a long list of ideas the newly formed Charlotte-Mecklenburg Opportunity Task Force and the school board will have to address in the months to come. "When you have schools with 95 percent of students living in poverty—generational, entrenched poverty—it should not be surprising to anyone that these schools are not successful," Nelson says. —G.L.
PUBLIC TRANSIT
Low-cost rides are one way to help employees get to work
Harvard's Raj Chetty and Nathaniel Hendren have demonstrated the link between access to public transit—by proximity and cost—and economic mobility. Another Harvard researcher, Rosabeth Moss Kanter, has found that half of the 20 American cities that rank highest for economic mobility also have the most well-developed and diverse transit systems, with combinations of buses and rail transit that extend throughout their communities.
In early 2015, King County, Washington, which contains Seattle, began trying another approach: offering fare discounts based on riders' income. People whose household income is less than twice the federal poverty level qualify for a reduced $1.50-per-trip fare for buses, light rail, water taxi, and the Seattle streetcar.
This program was the first of its kind in a major United States city. Seattle's technology boom has led to skyrocketing housing costs, pushing low-wage workers farther away from the city center, where the jobs are. "People know us as one of the most prosperous regions in the country," says Chad Lewis, a spokesman for King County Executive Dow Constantine. "We want to help the working poor get to their jobs or training."
Charlotte Area Transit System offers weekly and monthly passes designed in part to make rides more affordable for the poor, and gives discounts to the elderly and disabled. CATS also sells discounted passes to the Mecklenburg County Department of Social Services and nonprofits such as the Urban Ministry Center and the Salvation Army, which distribute the passes to the needy, generally without a charge, says Olaf Kinard, director of marketing communications for CATS.
As far as Lewis knows, King County is the only county in the nation that has implemented an income-based, reduced-fare program on a large scale. That's one reason transit operators from across the country have been calling King County to inquire about its program.
---
Howard Levine, on how to give back
Howard Levine, former CEO of Family Dollar and a 2015 Charlottean of the Year, is one of the most generous philanthropists in the Carolinas. His foundation has $65 million in assets and Family Dollar serves and employs many low-income people. Here, he discusses some of Charlotte's challenges in helping the poor, his reaction to the Harvard-UC Berkeley study on economic mobility, and why he focuses many of his philanthropic efforts on helping people with their basic needs. —Matt Crossman
On the study
"I was very surprised. … I'm always one that likes to trust and verify. … I'm working on some things now that I think really will help. I don't want to divulge anything at this point, so stay tuned. [In December, Levine announced he had donated $1 million for a child development center on the city's west side.]
"I think there are some things that are happening in Charlotte to make a difference and fix that. One thing I can tell you is that everybody I talk to that is in a position to give away money, or in this philanthropic arena, is shocked by it, too. There seems to me to be a lot of motivation to do something about it, including myself. One person can't do it."
On needs in Charlotte
"Charlotte is a fantastic city. I think it's a great place to live. It gives me comfort to know I'm part of this. But we have our challenges, too. Finding housing for low-income [people] is a real challenge. The obvious things of food and getting their nutrition needs met, as well as their health care needs—there's just a number of factors that are still going on. Our city, as great as it is, there's things we need to do to support it."
On the influence of Family Dollar on his giving philosophy
"Growing up in our business, I've lived, not literally, but lived with a lot of low-income folks and seen their struggles and what good people they are, and how so often they're living paycheck to paycheck. But they hit a bump in the road, their car needs [to be] repaired, or they have a sick relative. It's nice to be able to be in a position to help them get through some of these difficulties."
On when to give back
"I don't know at what point in your cycle of earning money or being in a job triggers you [to say], 'OK, now it's time to think about giving back.' It doesn't happen overnight. It kind of builds. Different life events, good or bad, can help or take away from that. I was always able to observe what my dad [Leon Levine, founder of Family Dollar] did and the example he set. As I got older and more mature and was able to make more money, it just felt like a natural progression to me. Nobody said I had to do it. Nobody made me do it. That's probably why I enjoy it so much. It's just a natural evolution from my career as things developed.
"I would feel guilty if I didn't give back, because I'm so fortunate—born in this country, being part of this business, having a great family, having so many good things.
The other side of my life is being able to see others that haven't [had those things]. It just seemed that it was the right thing to do.
"When you get into it, it's hard work sometimes. But it's a very rewarding feeling. In some ways it's as rewarding as having a successful business, being able to give back to the community that I've been a part of for so many years." —Matt Crossman
---
This article appears in the February 2016 issue of Charlotte Magazine
Did you like what you read here? Subscribe to Charlotte Magazine »
---