The Easiest Salmon
This pretty pink fish belongs on your dinner table tonight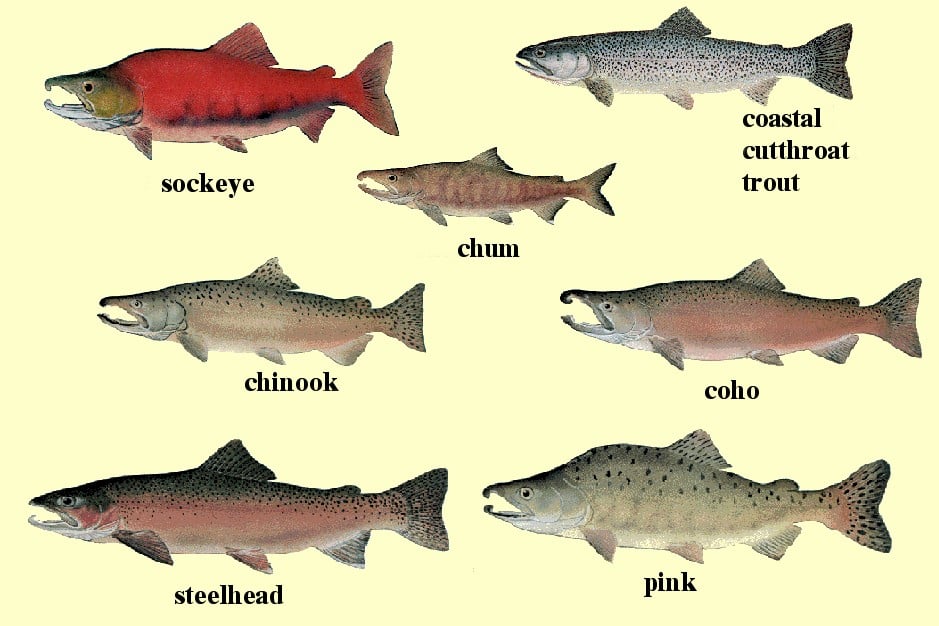 Let's take a break from all that eating out to bring you a recipe that combines healthy eating, delicious seafood, and an easy dinner together on one plate. The pretty and pink star of this dish is our Alaskan friend, salmon.
For those of you who are a little skittish when it comes to cooking fish, hear me out. You really, truly, cannot mess this up. Well, actually I guess if you really TRIED to fail you could, but it'd be a challenge.
First step: Go to your local grocer and try to find either Coho or Sockeye salmon fillets. Atlantic salmon is usually farm-raised and, unfortunately, sometimes that pretty pink color is not natural. However, the Coho and Sockeye varieties are mostly wild-caught. There are a few examples of Coho being farm-raised, though, so just make sure you read where your fish is traveling from.
Second step: First, preheat your oven to 450 degrees. Once you're ready to cook your fish, find a baking sheet that'll fit the piece of salmon you've got. I usually do a quick spray with Pam or another non-stick spray, just to be sure I'm not dealing with my fish refusing to leave the sheet. Lay the fish skin-side down on the sheet and sprinkle it with a little Montreal Steak Seasoning. If you don't have Montreal Steak Seasoning, combine kosher salt, fresh cracked black pepper, dehydrated minced onion, red pepper flakes, dried thyme, dried rosemary, and a little dried coriander. TIP: Make sure you're tasting your homemade seasoning as you combine all of the ingredients to make sure your ratios are right.
Third step: Rub the seasoning into the salmon. Massage the salmon. Spoil it. Okay, scratch the last part but you catch my drift. Once your fish is sufficiently massaged and seasoned, pop that bad boy in the oven for about 12 to 15 minutes or until the fish flakes easily with a fork.
That's it. Congrats. You did it. I usually serve my salmon with a Caesar salad and, depending on my mood, either risotto or some kind of roasted veggies. It's that easy.