The End of Healthy Home Market?
Struggling longtime local grocer puts itself up for sale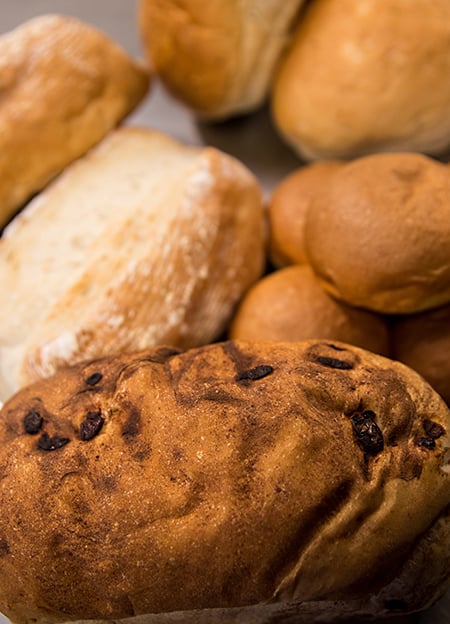 IT WAS EARLY SUMMER when Julia Simon, who owns and runs a vegan meal delivery service called Nourish Charlotte, noticed some aberrant behavior from one of her biggest and best vendors: They were running behind on paying her. This wasn't necessarily anything to panic about. Simon has worked with Healthy Home Market for about 18 months. Nourish Charlotte prepares meals, HHM sells them at a 25-to-28-percent markup, and the market pays her back every month. The owners and staff are good people, too, who spend time getting to know their partners. "They're not the kind of company that wouldn't pay the little guy," Simon told me Tuesday.
On Saturday, she received a letter that explained the missed and late payments. The Charlotte-based market, which has sold organic foods since 1979, was putting itself on the market because of "liquidity strains," wrote the company's chief financial officer, John Connor—in layman's terms, because it's losing money.
Connor wrote that the company had been having trouble paying off its debts over the previous few months, in part because of a fourth store HHM opened in Lenoir in January; the company also operates two stores in Charlotte and one in Davidson. (Simon declined to share the letter with me but offered to summarize it and read excerpts over the phone. Owner John Bauer has not responded to a call and email for comment.)
Simon said the potential loss wouldn't wreck her business, which she said collects an average of about $1,000 per month from HHM's sales of Nourish Charlotte meals. But its closure would harm independent Charlotte-area growers and food service businesses—and curtail the amount of fresh, locally grown food available to consumers. "It's been great place to go as a startup, because they're pretty easy to work with, and they go out of their way to work with local clients," she tells me. If no one local steps in to buy HHM, "I think it would have a huge impact that we wouldn't understand for years to come."
University City-based Dukes Bread began selling its loaves at HHM about three years ago, when the artisanal bakery moved toward a wholesaler business model instead of just selling at local farmer's markets. The company has picked up several clients just from having loaves on the shelves, says owner Adam Duke, like Simon a member of the local food organization Piedmont Culinary Guild. His company can weather HHM closing now, but that wouldn't have been true when he began selling there. "I see all the other local business products in there, and I know that, just as it was for us three or four years ago, that's their chance to really build their name," Duke says. "It's more than just a client. It's a chance to be seen … It's a big bummer for us."
Betty and Jerry York started the company as a bulk supply store called Home Economist Market, then changed its name in 2008, near the dawn of an urban trend toward locally sourced, organic foods. That movement has carried a downside, though—increased competition from corporate grocers, many of them carrying similar products at comparable or lower prices. Large grocery chains such as Harris Teeter, Publix, and Lowe's are crowding into the exploding Charlotte market. Whole Foods' recent purchase by Amazon is expected to drive organic food prices down further. "I really don't want to live in a world where Whole Foods is the only option," Simon says.
Healthy Home Market is an important part of Charlotte's food ecosystem not just for its products but for its business practices, she explains. The company's representatives go out of their way to cultivate relationships with local growers and vendors, and their commitment to the local market means their partners typically don't have to haggle over prices and other details. "Those personal relationships can make or break a small business. Unless you know your farmer, you really don't know what you're selling," Simon says. "I consider Healthy Home Market to be the best in that space in the city."
It was unclear Tuesday what the market's prospects were for finding a local buyer, if any. Simon holds out hope that one, or a group, might be able to take the company over and keep it going. But if it's bought out by a larger distributor or liquidated altogether, "we'll miss it now, and we'll miss it in the future," she said. "It's generally been a great relationship all the way around. They seemed like they had it together."
This story has been updated from its original version.