The Faithful: Scenes from the Billy Graham Library
Graham's followers mourn his death by recalling their intersections with his inspirational life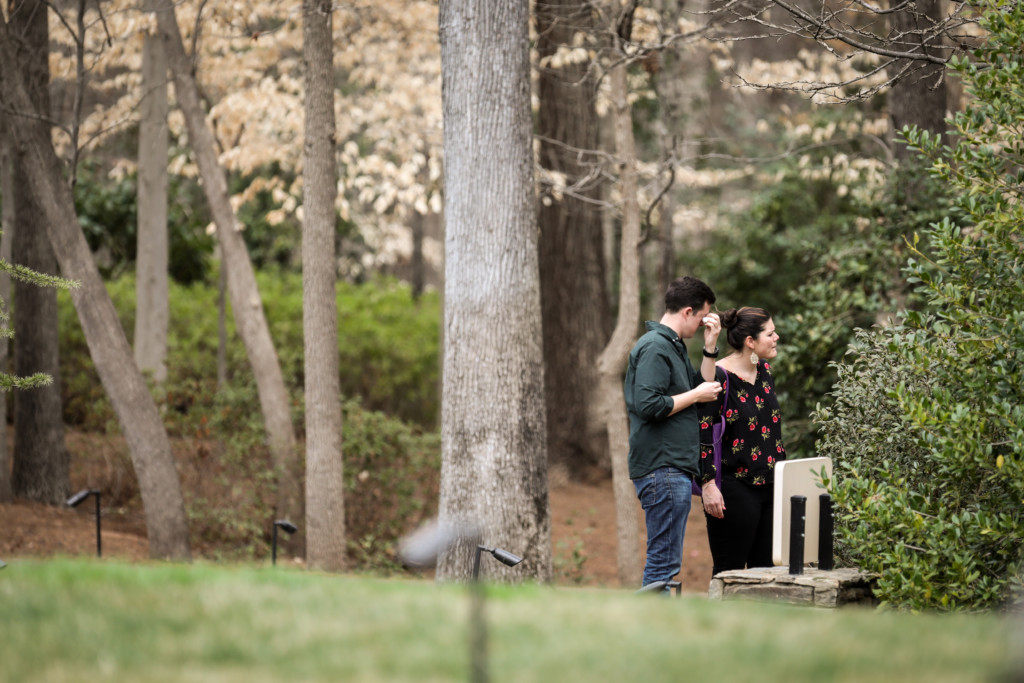 THEY CAME, slowly at first, clutching bouquets of flowers and Bibles.
They walked down the red brick sidewalk that leads to the barn with the 40-foot-tall glass cross. They wiped their eyes. They prayed.
Within hours of evangelist Billy Graham's death, the people who followed his ministry—some for a half-century or longer—showed up to the library that bears the Charlotte pastor's name. Since it opened in 2007, the Billy Graham Library has always been a place of wonder for Christians; the grounds inspire reverence in visitors. After word of Graham's death spread, the site took on an air of peaceful sadness.
For the faithful, Graham was something of a beacon, a reminder of how to live a life that celebrates Christ. They came—they always came—to tent revivals and football stadiums, from Carolina mill towns and the White House. Christians have remembered, and cherished, their interactions with Graham, whether they were one-on-one meetings or glimpses on a video monitor. As the faithful trickled into the library on Wednesday, they shared how their lives intersected with his. A couple from Michigan recalled the first time they saw Graham preach, at a crusade 50 years ago. Their voices trembled as they spoke with a jumble of reporters.
Three generations of another family got in the car and came straight to the library when they heard about Graham's death. "If I could follow someone's example," Rebekah Richardson said, "it would definitely be his." As she spoke, Richardson's daughter sat in a stroller; her mother, Carol Wyatt, stood by, blinking away tears.
"It feels like the world's gonna fall apart a little bit today," Wyatt said.
On her way out of the library, Jo Dockins, a Charlotte Christian who had never visited the library before Graham's death compelled her to come, stopped in the gift shop. There, she saw a small wooden sign, a rustic knick-knack for her home, emblazoned with one of Graham's most memorable quotes: "My home is in HEAVEN," the sign read. "I'm just passing through this world."
She clutched it tightly to her chest as she walked to her car.