The Finer Things
The Mint Museum Uptown's Black & White Gala puts on the ritz, and offers the chance to support an incredible new artwork at the museum.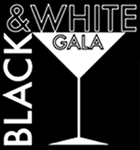 It hardly seems fair that celebrities get to don their tuxedos and full-length ballgowns for any and all Hollywood benefits or ceremonies, while the rest of us have been waiting since senior prom to get glamorous.
Hopefully you haven't donated that old bow tie quite yet, though: the Mint Museum Uptown and Charlotte's Young Affiliates are putting on a glitzy evening event that may be just the dose of refinement you've been craving. The Black & White Gala, inspired by Truman Capote's 1966 masquerade ball (a star-studded event whose legacy lives on even in Charlotte), benefits the latest Mint acquisition—a large-scale bamboo installation from Japanese artist Tetsunori Kawana, whose massive projects have earned him a spot in the New York Botanical Garden, and were even featured in the closing ceremonies of the 1994 Olympic Winter Games.
On the culinary front, the evening promises sheer elegance, with free wine and beer served throughout the night, and a cash bar available near the dance floor. Butlers (real ones!) will distribute savory hors d'oeuvres from Something Classic, and dinner (rumors of wild mushroom ravioli and stuffed chicken are circulating) will be served in the museum's upstairs ballroom. Plus (and then we'll drop the food talk), Charlotte's most decadent bakers, from Amelie's, to Davidson Chocolate, to Polka Dot Bakery, will donate desserts.
Guests will also want to check out the silent auction, which features some very cool offers, including at $50 gift card to Soul Gastrolounge, a beauty package at Vivace Salon, a gift certificate to Sloan and STEP, and—coolest of all, of course—a two-year subscription to Charlotte magazine.
And, iff the evening of dancing to local rock band Alternate Take has made those ol' dancing shoes restless, let them hop on to the free shuttle from the Mint Museum to the EpiCentre, where Suite will host an after-party with free admission for Gala guests.